Hiya, today I have the Mother's Day Card I made for my Mum this year. Mother's Day in the UK comes earlier than in the US so I hope this will still be of interest to you. In any event it is a very universal card and can really be used for any occasion.
So for this card I used a variety of techniques and products inc stencilling using Creative Expressions stencil and the lovely Colour Cloud, although any blending ink would work well – a good alternative I think would be your Tim Holtz Distress Oxide Inks. I then also made use of one of some gorgeous Stampin' Up Handlettered Prose dies, do check below for full details and links to products used.
Ink Blending
So for this project I used a brush to blend my inks. But I didn't use any fancy expensive so called inking brush but just a cheap brush generally used as a soft makeup blending brush or nail dust off brush. I am thinking of doing a video comparing all the different ink blending tools and which works well for what, or in fact just works well. I often think we are persuaded into spending much more than we need for these things.
Let me know in the comments if you would like a video on this?
Anyway here is my Endless Bubbles Mother's Day Card video:-
So as always here are the photos of the finished project for you, and as always don't forget to click on the image to get the full size photo, option for super sized and auto playthrough:-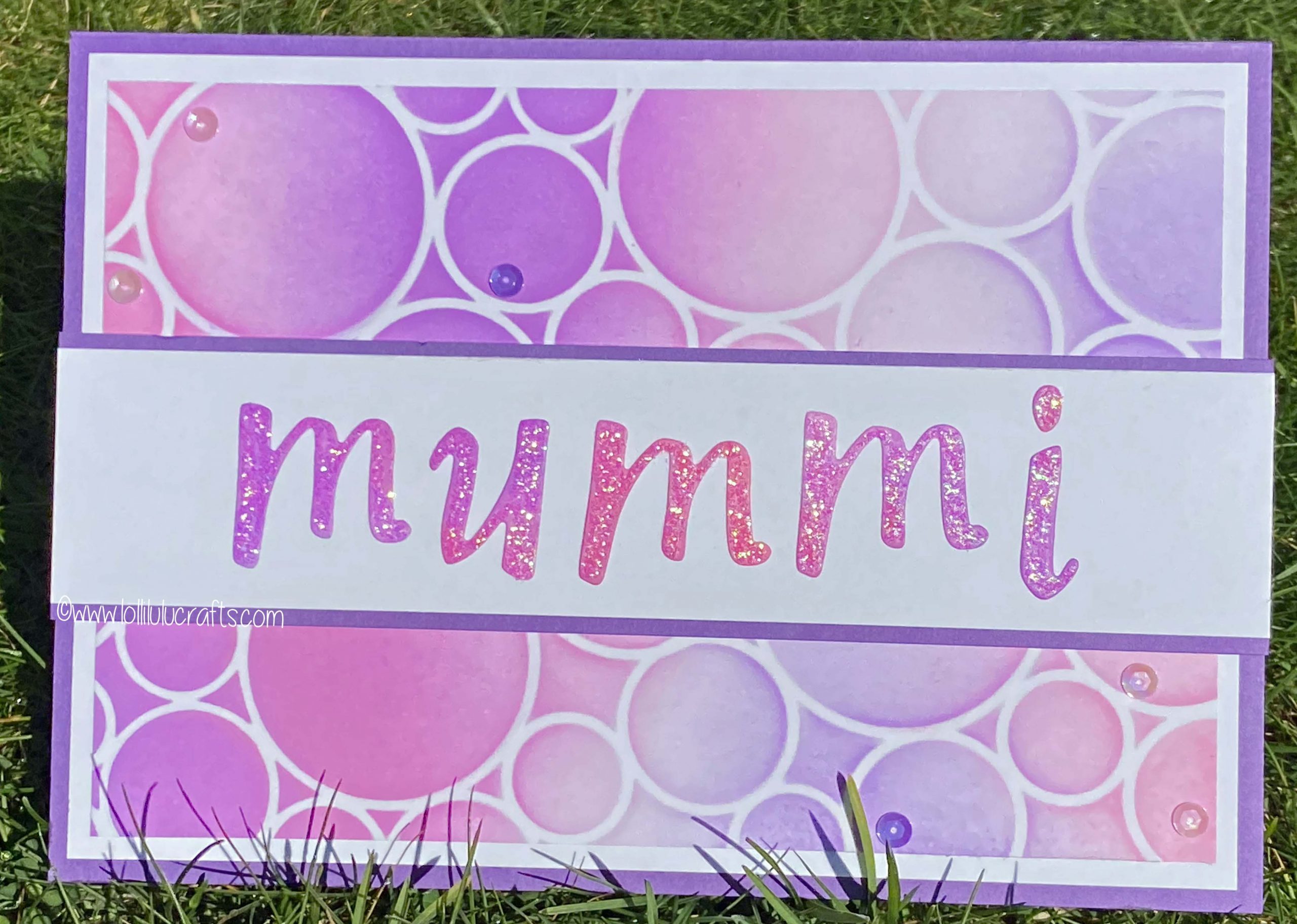 So that is it for today, I hope you enjoyed and as always I would love you to leave me a comment as I always love to hear from you.
Also, if you haven't already, please do subscribe to my website, that way you will always get notified by email when I publish a video

The subscription box is at the top of the web page.
But for now, thanks for watching and I look forward to seeing you again next week, hugs and have a great craft day,
---
———–SUPPLIES———–
Below are the products featured in today's video and may contain affiliate links. By clicking on them and purchasing products through my links, I receive a small commission. This is at no extra cost to you and is what helps me fund Lolli Lulu Crafts and be able to continue making videos for you. For more details go to my Policy page.

———–DISCLAIMER———–
Affiliate links are used. For affiliate information and policy please see the Policy page.