Hiya, today is the fourth in our Cricut Class Room series and today we are looking at how you access a saved project in Design Space and also how you can share your Cricut Explore projects with your crafty friends.
Last month we took a look at how to save a project and in this video we are looking how once a project is saved how we can open it up again. In addition there are a couple of editing buttons around our list of project files so we will take a look at those, and finally we are going to see how easy it is to share a Cricut Explore project.   So here is Cricut Class Room 4 Explore Accessing Saved Projects Sharing Projects video:-
Now I realise that it might not be so interesting to be working only on the computer and that you may well be keen to get your hands on the machine. However in order to work our Cricut Explore we need to have some understanding of Design Space here on our computers because it is this that tells our Explore what we want it to do. So I promise we will get to learning about our Cricut Explore machine very soon and then all of this at the beginning will stand you in good stead 🙂
Finally before we go don't forget to go to the shop here on Lolli Lulu Crafts as I will add each month to the PDF file the latest of Cricuts instructions information leaflets that covers what we have done in this class. Click  HERE  for the pdf. and also don't forget if you want to look back at the previous CCR then just go to the video library above where you will find all of them in one place.
So I hope that has helped and for now hugs and have a great craft day,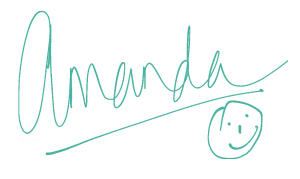 ●▬▬▬▬▬ ●SUPPLIES● ▬▬▬▬▬●
Below are the products featured in today's Video. Some products can be purchased from multiple stores so I have given each store different letter codes. Click on the letters below the picture to go to a favorite store: Simon Says Stamp (SSS), Dick Blick (DB), Cricut (C), Scrapbook.com (SB) and Amazon (AMZ)

●▬▬▬▬▬ ● DISCLAIMER ● ▬▬▬▬▬●
Affiliate links are used. For affiliate information and policy please see the Policy page.