Hiya, so the last couple of weeks we have had a Cricut sponsored post series for you. As I said I dont normally do these but the information that it contained has been really interesting. So today we have the final part and it is all about Cricut Explore's FREE Make It Now projects. Finally before I hand over to Cricut I want you to know that this post contains affiliate links and I will be compensated if you make a purchase after clicking through my links. So this is now where I hand over to Cricut and let them talk All Things Cricut Explore Pt 4 with you:-
Now that you're more familiar with Cricut Explore One™ , Cricut Explore Air™ and Cricut Design Space™, it's time to chat about some of the really neat things you can create when you put it all together.
As you're getting familiar with your Cricut machine, it's a great idea to take advantage of the free Make it Now™ projects and images that you get with Cricut Design Space™.
For example, check out this adorable 3D Hot Air Balloons Mobile. It's a fun, easy starter project and makes for the perfect baby shower or toddler's birthday gift (and can you believe it's made with felt?). And what's a gift without a card? Cricut has an incredible selection of card examples made with Cricut Explore machines. There's even a whole selection dedicated to everything baby, which is where I came across this cute baby shower card.
Birthday
What better way to tell someone how special they are than with a hand/Cricut-made card and gift? This super fun shaker card is perfect for a 21+ birthday. And even if you purchase a gift, you can always use your Cricut Explore machine to personalize it. For example, if you bought a friend a purse or a wallet, you could use your machine to monogram it with their initials. Or if you bought them a plain shirt or sweater, you could customize it with a fun image or statement.
I love this sparkly pineapple t-shirt. All you need is a blank shirt, a roll of Cricut Iron-on, and images from the Cricut® Summer Love image set.
Pool Party
Soak up the summer fun with a pool party! You can use your Cricut Explore to create everything from invitations to decorations. Here are some really creative ideas for how to add some special splash to a pool party.
Engagement/Wedding
Make your own beautiful table decorations, banners, party favor boxes, cards, and more for the happy couple in just a few minutes! You'll find some really impressive ideas in Cricut's Design Space, such as this lovely Mr. & Mrs. card.
There are an unbelievable number of project examples in the Design Space, which are categorized by type (e.g. baby, holidays, home décor, school, food, etc.) and by level (easy, moderate, and advanced). You can also find a ton of great ideas for projects on Cricut's Blog and Pinterest page.
The summer season is a perfect time to get your very own Cricut machine and familiarize yourself with Design Space and all the incredible projects you can create. Try out a few projects each month and you'll be amazed at how easy it is. By the time the holiday season rolls around, you'll be a Cricut pro and will wow your friends and family with your stunning crafting skills!
Happy crafting!
So back to me 🙂 I hope you found this series of four posts by Cricut interesting, I know I did. This was the last one of the four part series so if you want to catch the previous 3 instalments then click the links below:
So that is it for this week, I know we were a little out of order what with this post on a Friday instead of a Wednesday and the videos all on the wrong days because it is #TBT week but anyway back to normal next week so for now hugs and have a great craft day,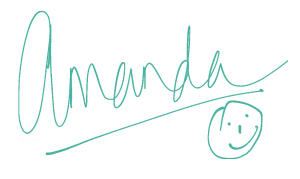 ●▬▬▬▬▬ ●SUPPLIES● ▬▬▬▬▬●
Below are the products featured in today's Video. Some products can be purchased from multiple stores so I have given each store different letter codes. Click on the letters below the picture to go to a favorite store: Simon Says Stamp (SSS), Dick Blick (DB), Cricut (C), Scrapbook.com (SB) and Amazon (AMZ)
●▬▬▬▬▬ ● DISCLAIMER ● ▬▬▬▬▬●
Affiliate links are used. For affiliate information and policy please see the Policy page.