Hiya, today I have for you something brand new to me and pretty new in itself – 'Craft Box'. Craft Box is a fairly new UK company that produces these fabulous Craft Boxes that come to you full of gorgeous goodies. Now the lady that owns and runs Craft Box is called Anna, we had a virtual chat and as a result Anna kindly sent me April's Craft Box to play with and to share with you all.
So today I am going to share with you the opening of this box of crafty treasure which is April's Sea Themed Craft Box. Then next Wednesday I will be posting a project video made using the goodies in this box.
I am super excited to share this with you as going through the box there was fireworks of inspiration going off in my brain. I was just having so many ideas and some quite different to my usual style, which I love. My final decision on the project I have decided I will make for you will have to remain a surprise 'til Wednesday but I am sure you will love it because the things I have to work with are so lovely and such great quality.
I also have to say I really think the theme works, it is not overdone so, say as in this case, you do not have to do a seaside themed card or project, as it is running through the box but its not in your face. It is a subtle as well as more direct, but always classy. But I think the best thing is for you guys to see for yourself so here is my Craft Box April Opening Haul video:-
Now in the video I promised to share with you the list of contents so here is the photo with it all listed plus a photo of the complete contents before I pulled them apart 🙂  To go to Craft box go to the product thumbnails below my signature as usual. If you need you can just click on it to make it larger and then click it again to make it supersized:
So that is it for today, don't forget to come back next Wednesday to see what I make from the Craft Box and of course the other two videos before that. Cricut Class Room this Monday so don't miss that. Anyway hope you enjoyed taking a look at the Craft Box do go over to Anna's Craft Box website and take a look, plus do go to her Facebook, let her know I sent you and give her some love.
So for now hugs and have a great craft day,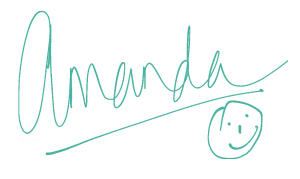 ●▬▬▬▬▬ ●SUPPLIES● ▬▬▬▬▬●
Below are the products featured in today's Video. Some products can be purchased from multiple stores so I have given each store different letter codes. Click on the letters below the picture to go to a favorite store: Simon Says Stamp (SSS), Dick Blick (DB), Cricut (C), Scrapbook.com (SB) and Amazon (AMZ)

▬▬ ● DISCLAIMER ● ▬▬▬▬▬●
Affiliate links are used. For affiliate information and policy please see the Policy page.