Hiya, today I have for you the final card of the year, a fun ast minute Christmas Card featuring the classic Cricut Disney Frozen Cartridge and my original Cricut Expression.
So for this final card I went with the cute Olaf image from the Frozen Cartridge and a lot of glitter! lol! So I hope you enjoy and here is my Cricut Expression Disney 'Frozen' Olaf Christmas Card video:-
So as always here are the photos of the finished project for you, and as always don't forget to click on the image to get the full size photo, option for super sized and auto playthrough:-
So that is it for today, I hope you enjoyed and as always I would love you to leave me a comment as I always love to hear from you.
Also, if you haven't already, please do subscribe to my website, that way you will always get notified by email when I publish a video

The subscription box is at the top of the web page.
But for now thank you for watching not only today but throughout the very strange year we have had. I really appreciate your support and your company and I hope that my little videos have been a small distraction from the world around. My next video will be early January 2021 as I will be taking my usual annual break at this time of year, although as usual it is never entirely a break but just a break from filming to give me a chance to catch up on all those maintenance things that need doing for the channel and of course come up with some ideas for new videos for a new year! But in the meantime, despite the circumstances, I hope you have a good Christmas and that the New Year will be a lot better for us all than this year. Love and hugs to you all,
---
———–SUPPLIES———–
Below are the products featured in today's video and may contain affiliate links. By clicking on them and purchasing products through my links, I receive a small commission. This is at no extra cost to you and is what helps me fund Lolli Lulu Crafts and be able to continue making videos for you. For more details go to my Policy page.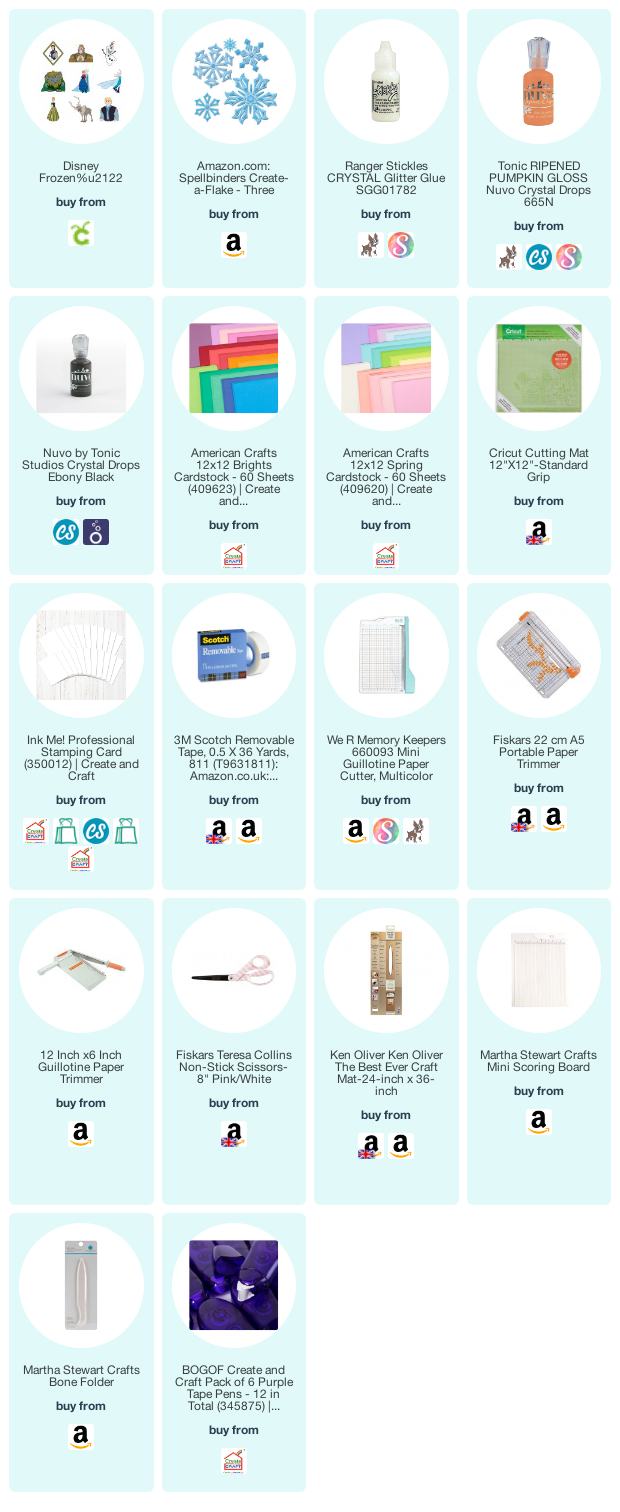 ———–DISCLAIMER———–
Affiliate links are used. For affiliate information and policy please see the Policy page.