Hiya, today I have a 'clean and simple' Stampin Up card that I made from the stamp sets 'Trust God' and 'Summer Silhouettes'. I used a pretty and fresh palette of green and lavender.
So for todays card I started off with a piece of A4 Wisteria Wonder Stampin Up Card. I cut this in half down the long side and then scored and folded it in half to make a top folding A6 card. I love making the A6 cards this way around I think it looks just a little different and, I think, rather more elegant.
I then took a piece of the Wild Wasabi card, cut it to 1/4″ smaller than my card base and then embossed it using the Spellbinders M-bossibilites Embossing Folder called Whimsical Flora. It is a perfect match for the flowers in the stamps that I was planning on using. I then placed my embossed piece to one side as I did not want to stick that down on the card at this time.  :-
I then took a piece of the Whisper White card and cut it to approx. 3″ x 2″.  Taking my Wild Wasabi ink pad I stamped the two stalks of my flowers from the Summer Silhouette stamp set. Because my ink pads are still so new and juicy I stamped off once before stamping onto my Whisper White. Next I took my Wisteria Wonder and stamped the petals on top of my stalks. Again I stamped off before stamping onto my Whisper White. Finally on the front I stamped my sentiment from the stamp set Trust God, I stamped it in the Wisteria Wonder directly onto my Whisper White without stamping off first. You can see I think that it has come up darker. Finally for the stamping part I opened my card and stamped a verse sentiment from this same set onto the inside of the card.
Next I matted my Whisper White stamped piece onto some Wisteria Wonder card cut at 1/4″ bigger than the Whisper White.
I then got some sheer organza ribbon from my stash, in a lavender colour that matched really well to the Wisteria Wonder, and wrapped around the lower part of the Wild Wasabi embossed piece of card. I then attached this to my card base. I would recommend using a wet or gel glue when attaching embossed pieces because of the mountains and valleys in the card. Once this was stuck down I took some Glue Gel and put this onto the back of my stamped piece and stuck it to the Wild Wasabi embossed piece. Again I would recommend a wet or gel glue when sticking something to an embossed piece for the same reasons as before, you want to make sure that it is properly attached with all those mountains and valleys, and only a wet or gel glue can really get into those to get you piece properly stuck down. In this case I wanted my stamped piece raised a little anyway just to give it some dimension so it all worked out well anyway.
Then as a final touch I took some Wisteria Wonder coloured buttons from the Stampin Up button pot I had and added those, using my glue gel, to the bottom of the card. I think that just finished it off nicely. So finally after all this chatter here is my Stampin Up God Is Love Card :-
So that is the card for today and I hope you liked it. I thought it has a lovely fresh feel to it, I am not a massive purple/lilac person but even I have to admit that it does look really nice with the green. Mind you having said I am not massively into purples I do seem to do a few projects in that colour. I think it is the beautiful 'lilacs' (as in the flowers) and wisteria etc that you get on the toppers etc that draw me more than the colour. Anyway that is it for today and now we are in December don't forget that it is the bonus month where you get one extra video a week. Although this week it has ended up four videos as Mondays Tattered Lace Reindeer Card had two videos and then there is a video tomorrow and Friday. So I hope you enjoy the videos I have coming in this month for you – can't believe it is December already! but for now hugs and have a great craft day,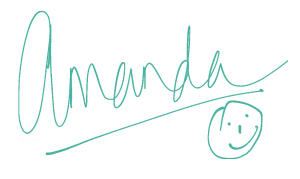 ●▬▬▬▬▬ ●SUPPLIES● ▬▬▬▬▬●
Below are the products featured in today's Video. Some products can be purchased from multiple stores so I have given each store different letter codes. Click on the letters below the picture to go to a favorite store: Simon Says Stamp (SSS), Dick Blick (DB), Cricut (C), Scrapbook.com (SB) and Amazon (AMZ)

●▬▬▬▬▬ ● DISCLAIMER ● ▬▬▬▬▬●
Affiliate links are used. For affiliate information and policy please see the Policy page.