Hiya, so today's video is a haul video featuring a whole heap of products from Stampin' Up inc their Sale-abration as well as their standard line of goodies.
I decided to take advantage of the sale and I also really wanted to get some of their card. I really love the Stampin Up coloured card although it took me a while to discover it. I had been looking for a decent coloured card and came across Stampin' Ups' card 6 months or so back now. I wanted a coloured card that was good enough to act as a card base and this definitely is.
So now I am very happy with my coloured card choices – American Crafts the best in my opinion for die cutting on the Cricut etc; Stampin Up & Creative Expressions Foundation Card for card bases; Copic Xpress It for my marker card and of course a whole variety of other card for watercolour, pencils etc. Obviously these uses are just generalisations as I would definitely use them for much wider things than these, but this was just the main thing I was looking for that particular card stock to do.
So having found these brands I needed to stock up on a selection of colours for them. American Crafts I have been using for years so that was good. As for the card for miscellaneous things, that was all sorted too. But Stampin Up and Creative Expression I needed to sort. So a couple months back I started building that up. Creative Expressions is pretty good now. So it was just Stampin Up that was left. I had purchased some of the mixed packs initially to see the colours. Then on my last Stampin Up Haul I got some of the one colour packs. So this time I wanted to add some more, actually quite a bit more! of the single colour packs.
So while I was there ordering it seemed rude not to have a look around and see what else was there. I have to be honest and say that when I first went through I just added everything I liked to the basket. However when I checked there was around £800 worth of product in it so I figured I better cut out some stuff – sadly! lol!
So finally before we get to the video I must just say when you create your basket with Stampin Up you get points which convert to 'coin' for you to spend straight away in the same order, which basically means you get free stuff. This only happens once you spend over £150 or equivalent in your currency. However you can be smart with how you create your 'purchasing' basket because if you fiddle around with what product goes in there as opposed to putting it into the 'free' basket, you can end up with getting more points. And you know what they say 'Points Mean Prizes!!!' lol! In my case here by changing things around and adding one small value product to my 'purchasing' basket I ended up with £20 worth more points to use!
Ok enough chatter, here is my Stampin Up Haul video, enjoy:
Now if you want to see what products I purchased take a peek below my signature and you will find the thumbnails with links. Just to add I am not a Stampin Up demonstrator so you will automatically be referred to your own demostrator. But for now hugs and have a great craft day,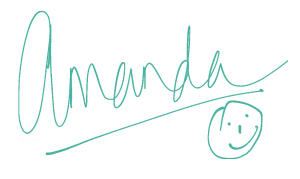 ●▬▬▬▬▬ ●SUPPLIES● ▬▬▬▬▬●
Below are the products featured in today's Video. Some products can be purchased from multiple stores so I have given each store different letter codes. Click on the letters below the picture to go to a favorite store: Simon Says Stamp (SSS), Dick Blick (DB), Cricut (C), Scrapbook.com (SB) and Amazon (AMZ)
▬▬ ● DISCLAIMER ● ▬▬▬▬▬●
Affiliate links are used. For affiliate information and policy please see the Policy page.
Finally here is the link to the Sale-abration catalogue which has the free stamps that I received as part of my order. I got the following:
141237 Stamp Set Clear Botanicals for You
141261 Stamp Set Clear Perfect Pairings
141276 Stamp Set Photopolymer What I Love
141349 Stamp Set Clear Sky is the Limit