Hiya, so today I have for you a beautiful Stampin' Up card for you made just before the new catalogue launch. This card features vellum, blooms & wishes stamp set and much more
I really love my Stampin Up products and really havent made a card using them for ages so felt it was time to do something. However I wanted to make it a little different so decided to use some vellum to create a beautiful stamped overlay. I also tend to find myself making either square cards or at least and A5 card so decided to make something a little more modest size wise and so went for a A6 size card. Now as always first will be the video, then the photos and then of course at the very bottom all the product links for you. So here is my Stampin Up Blooms & Wishes Vellum Stamped Card video:-
So that is the video but as always I have taken a few photos for you so you can see the card up nice and close. Dont forget to click the images to see them in full:
I thought it turned out so pretty, what did you think? did you like the vellum for a change? did you like seeing a Stampin Up card? would you like more? Let me know as always would love to hear from you. So that is it for today, dont forget to check the links below, but otherwise thanks for watching and see you again soon,
---
●▬▬▬▬▬ ●SUPPLIES● ▬▬▬▬▬●
Below are the products featured in today's video and may contain affiliate links. By clicking on them and purchasing products through my links, I receive a small commission. This is at no extra cost to you and is what helps me fund Lolli Lulu Crafts and be able to continue making videos for you. For more details go to my Policy page.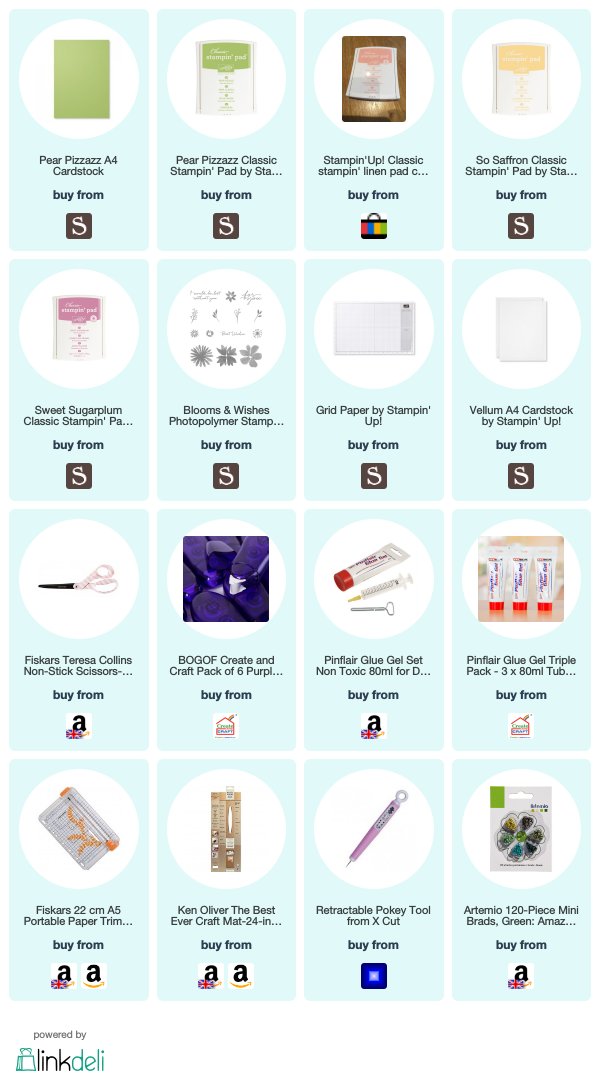 ▬▬ ● DISCLAIMER ● ▬▬▬▬▬● Affiliate links are used. For affiliate information and policy please see the Policy page. SaveSave SaveSave SaveSave SaveSave