Hiya, today I have for you two videos in one. The first video shows you how to make a Swing Card and the second video shows the project that I made using the Swing Card Base I made. I am trying to build up a collection of 'FUN-damental' videos for you that over time will be a collection of videos showing all sorts of the basics, but I don't want to leave it just there when I do these videos and so on those posts there will always be the second video showing a project using what was made in the first.
Now with all of these types of posts I want them to be things that you want to see and to try to make them as easy as I can so that they help both beginner crafters and seasoned ones. I have done a couple of these already and I will be popping them altogether in the 'FUN-damentals' section under my video flag if you want to see the rest. But for now here is todays first video How to make a Swing Card :-
So I hope you found that helpful but also fun and of course I would really love to hear if there is something you would like me to cover in the 'FUN-damentals' and it doesn't just have to be card base shapes it could be any fundamental crafty issue that you would like to know about, just go to the 'Message Me' page and send me a request and in fact that goes for anything if you have a type of card you would like ideas for for e.g. just ask 🙂 But now lets get on to prettying up our Swing Card, here is my Tattered Lace Reindeer Swing Card :-
Now as always here are the photos of the finished card:
Well I hope you enjoyed that and you found it useful, as always I look forward to hearing you comments but for now hugs and have a great craft day,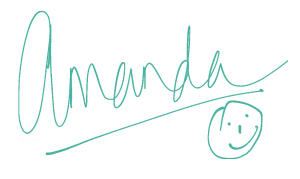 ●▬▬▬▬▬ ●SUPPLIES● ▬▬▬▬▬●
Below are the products featured in today's Video. Some products can be purchased from multiple stores so I have given each store different letter codes. Click on the letters below the picture to go to a favorite store: Simon Says Stamp (SSS), Dick Blick (DB), Cricut (C), Scrapbook.com (SB) and Amazon (AMZ)

●▬▬▬▬▬ ● DISCLAIMER ● ▬▬▬▬▬●
Affiliate links are used. For affiliate information and policy please see the Policy page.