Hello my little Lolliettes I hope you're all well today? I myself feeling super duper having received a fabulous package in the post from Kenny K with the latest launch of their photopolymer stamps. So of course today's project is a card I made for the boys using one of these stamps which I hope you will enjoy.
Now as you may recall I'm a blogger for Kenny K and as such every now and again they send me some stamps. However as you may also recall, from my first video in my official capacity as one of the bloggers, that Kenny K, famous for their digi stamps, have now branched out into the real deal and now do photopolymer stamps. So if you don't really prefer to work with digi stamps, but you love the Kenny K images, you now have an opportunity to be able to make Kenny K cards. So as I said above, I just recently received a package with the latest launch of Kenny K photopolymer stamps from which I chose to make a card using the stamp called anime soccer – or as we call it here in the UK football! LOL!
My actual favourite work of the two Gothic ladies but it's my intention to use one or both of these for a Halloween card. Actually I think that these would work for all sorts of occasions but since we're coming up to Halloween it seems a great opportunity to be able to use even more of this fabulous launch. However as I said in today's card I thought it would be fun see use this soccer stamp, And even if I say so myself, I think the finished card shape turned out really well and fitted perfectly with the stamp. So here it is, my Kenny K Anime Soccer Stamped Boys Card video: –
So as you can see I kept the card pretty simple.  Although I did go for the shaped card base I still kept the lines pretty clean and just allowed that gorgeous stamp to be the centre of attention.
Also I personally love the way I was able to make my own background paper so easily using part of the stamp set, I have to say that was just a spur of the moment inspiration on my part and I'm really pleased with how it turned out and, in fact I'm pleased with how the whole card turned out. I hope you like it to and I would love to hear your comments. But now here are some photos of our finished card for you, and don't forget to click on them to see them full size, larger and have a slideshow: –
So that's it today although do pop over to the menu on the right hand side of this post and take a peek at the Kenny K tab to see some more of the cards I made using Kenny K stamps and digi stamps.  Here is a link to my first official video as a Kenny K blogger plus the first video with the new photopolymer stamps:-

Anyway for now hugs and have a great craft day,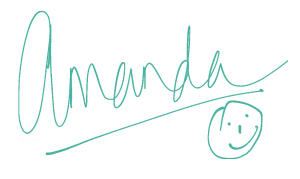 ●▬▬▬▬▬ ●SUPPLIES● ▬▬▬▬▬●
Below are the products featured in today's Video. Some products can be purchased from multiple stores so I have given each store different letter codes. Click on the letters below the picture to go to a favorite store: Simon Says Stamp (SSS), Dick Blick (DB), Cricut (C), Scrapbook.com (SB) and Amazon (AMZ)
●▬▬▬▬▬ ● DISCLAIMER ● ▬▬▬▬▬●
Affiliate links are used. For affiliate information and policy please see the Policy page.