Hiya, today we have a fun Christmas Card using stamps and dies from Simon Says Stamp. I love the idea of these stamps – the traditional Christmas ugly sweater theme which is now such a fun and iconic image of Christmas.
I really love these stamps and dies because they have so many different elements which give you real variety in what you do on your sweaters. This card was the card that I made my Dad for last Christmas but by the time it was done there were no more slots in that year planner for another card so I saved it all this time to share with you this year instead.
So to make my Simon Says Stamp Christmas Ugly Sweater Card I started off with an 8″ x 8″ card base – this one was a pre-made one but if you want to see how to make your own then take a look at my EASY PEASY CARD video. I then embossed piece of red card stock both for the front and a piece for the inside – it was a Tattered Lace Embossing Folder but I can't remember which one I'm afraid. Next I went to the sweaters and stamped out as you can see below, I stamped and embossed some of the sweaters patterns just so it would give a different look:-
Then I took a mixture of my markers in reds, greens and blues and coloured in my sweaters, finally I die cut them out. So that was all the elements ready so then it was just a case of constructing the card. So to the white card base I added a blue mat before adding the embossed red mat. These were going to be my main layers as I was not adding any patterned paper or anything on top of this as I felt that the embossed red layer under the sweaters would be more than enough. Having added these layers I fiddled around placing the sweaters but really felt that it needed the sentiment on the outside for it really to make sense and also just to fill the space a bit more evenly. Therefore I stamped and embossed my sentiment and then die cut it using a spellbinders label die. Once I had that I was able to see much more easily the layout I wanted. I had one spare sweater because not only was it simply one to many for the front but also it just didnt match in style wise to the others on the front, so I used this one and the additional red embossed card on the inside of our card just to add some more interest. Finally I added some pearls to the corners of the card, one corner I added three to it. I like that look.
So here are the photos of the finished Simon Says Stamp Christmas Ugly Sweater Card and don't forget as always to click on the photo to enlarge, super size or even play a slideshow of the photos:-
Well I hope you have enjoyed todays post and liked the finished card. I think it is a really fun set and as is often the case with SSS you can buy the stamps and dies as one set if you prefer. I personally love all the elements they have added to the stamps that you can add to your sweaters, or of course even use elsewhere just on their own, or maybe create a border or something. Anyway hugs for now and have a great craft day,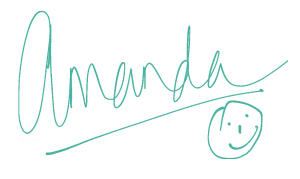 ●▬▬▬▬▬ ●SUPPLIES● ▬▬▬▬▬●
Below are the products featured in today's Video. Some products can be purchased from multiple stores so I have given each store different letter codes. Click on the letters below the picture to go to a favourite store: Simon Says Stamp (SSS), Dick Blick (DB), Cricut (C), Scrapbook.com (SB) and Amazon (AMZ)

●▬▬▬▬▬ ● DISCLAIMER ● ▬▬▬▬▬●
Affiliate links are used. For affiliate information and policy please see the Policy page.