Hiya, so it is that time of the month again for our Throw Back Thursday video. Of course as it is October and heading quickly to Halloween – wow can you believe it is already nearly there and next it will be the 'C' word sshhh christmas!!! Anyway today we have for you what I think of as a classic Lolli Lulu card, the kind that I love to get me teeth into, creating a card that is a story or scene. In this case we have a spooky grave yard with witchy brew on the side. I love this card and the way as you open each layer another bit is revealed and then finally the card is fully open and the whole picture is revealed.
I did re-list this video on youtube in an edited form but for this #TBT we will be going right back to the original video which was in a couple of parts. But first as always our little introductory video to # TBT Cricut Tri Fold Halloween Scene Card:
So now to the actual videos of the card and I think you will see it is one of those cards that looks like you have been awfully clever but is actually not that hard to make. After you have watched the videos dont forget to pop down to look at the photos. Enjoy:-
So here are the photos for you. So it starts off fully closed with its very sparkly ribbon tied and then the photos show as each side is opened til we see the whole of the scene on the inside. Its the crafty version of the Chippendales! Although the 'guy' on the inside (of the card) might need to work out a bit more!! LOL!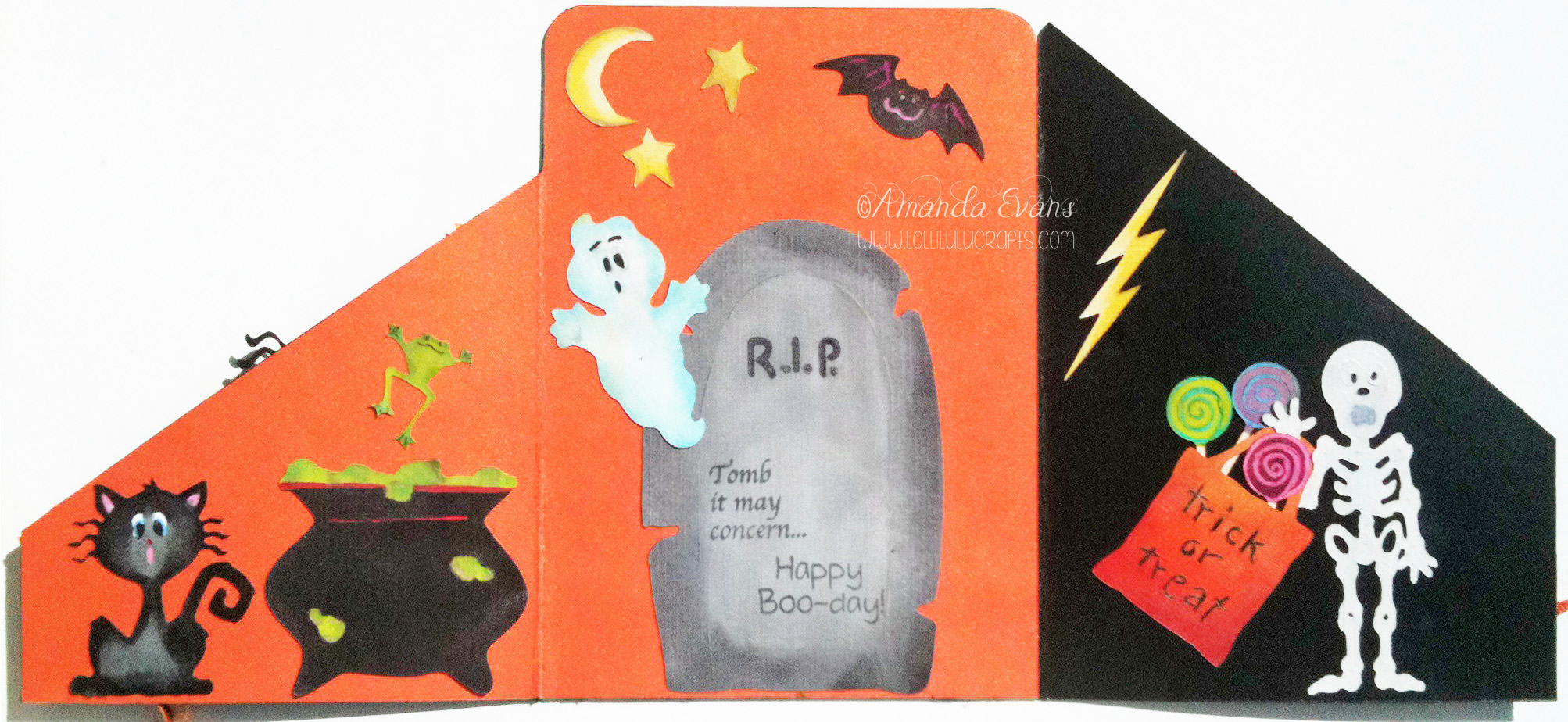 So what did you think? I think this is the kind of style of card that will translate really easily to other holidays such as Christmas or even a fun Birthday card. In fact you would have seen on the video the original version of this card was a Christmas Card Well thanks for watching and I would love to hear what you thought of the card, hugs and have a great craft day,