Hiya, today I have something a little different for you, in that I have a fabulous digi stamp from Kenny K but surprisingly it is a pre-coloured image – who knew eh?!
I don't know about you, but despite having been using Kenny K stamps and digi stamps forever, I just didn't realise that they did pre-coloured digi images. What a cool thing I love it and how great for those of you who love the images but can't or don't colour 🙂
So today I take the fun 'Jolly Chap' pre-coloured image, which incidentally is available to colour yourself too, and made a great Cardz 4 Men card. I took inspiration for the rest of the card from my image of a English Gent off to work in the city and got some pinstripe patterned paper as per a gentlemen suit, a paisley embossed section like a pattern you would find on his tie, and finally a gold brad as per the buttons on his waistcoat.  But rather than go into detail here lets just watch my Cardz 4 Men Kenny K Jolly Chap Card video:-
So now as always here are the photos of the finished card so you can take a good close look at all the elements:-
Now in the video I couldn't remember some of the specifics of the products used so just pop to the bottom of this post and you find links to the exact things I used.  So for now hugs and have a great craft day,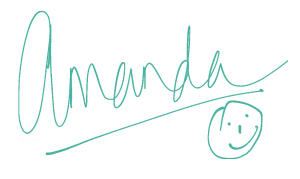 ●▬▬▬▬▬ ●SUPPLIES● ▬▬▬▬▬●
Below are the products featured in today's Video. Some products can be purchased from multiple stores so I have given each store different letter codes. Click on the letters below the picture to go to a favorite store: Simon Says Stamp (SSS), Dick Blick (DB), Cricut (C), Scrapbook.com (SB) and Amazon (AMZ)
Cricut Images used:
Cogs – Intricute Cut Quotes Cart, Share Your Time  #M439F84
Tag – Tags Bags Boxes & more Cart, Tag  #M36475
Flourish – Anna's Flourish Cards and Embellishments Cart, Flourish Decal Element  #M1BD47E
▬▬ ● DISCLAIMER ● ▬▬▬▬▬●
Affiliate links are used. For affiliate information and policy please see the Policy page.