Hi everyone, today is the first of some spooky Halloween Cards I have got for you. This one is the East Wind Spellbound Halloween Card . I saw this image on East Winds site and did not like it 🙁 but then I saw it coloured and realised just how amazing it is. I popped myself over to East Wind and bought the digi and started to colour it. Now in my colouring classes I have only just finished the sections on the skin so hadn't as yet got to hair. However this image as you can see is quite a challenge on the hair so I put to use techniques I had learnt in my skin part of the class and my own style of colouring and spent over 3 hours just colouring the hair. But I have to say I was so pleased with the result and really quite proud of what I achieved. I hope you like it as much as I do. I have to give a shout out to the ladies on Kit and Clowder FB page for giving me some advice on the colour combo to use on the hair 🙂 I then finished her off with a spot of Glossy Accents here and there just to add that little bit of dimension. What do you think of her red eyes? lol! :-
So to make this fabulous image into the East Wind Spellbound Halloween Card I used an 8 x 8 card base and printed out papers from Nitwits Halloween collections. I have a few bits from various Halloween collections of theirs and have bundled them all in one digi folder so I am afraid I don't know specifically which these papers come from 🙁 As you know distressing papers etc is not really my normal style but I thought I would give it a go. So I ripped the edges with the rippy ruler thing. I took my safety thread cutter for embroidery and used that to distress the edges even more. Then I inked the edges using Walnut Stain Distress Ink.
But oh my what a disaster and in the end in a complete fit of temper I screwed all the pieces up and threw them in the bin – I kid you not! I was having a right little paddy! lol! After a second when I calmed down – I dont really do cross very well lol! I took the papers back out of the bin and smoothed them out from the crunched up ball I had made when I threw them away – and bam! they looked perfect, exactly what I had been trying to get lol! oh the irony! So after I had added a piece of Hunkydory Black Adorable Scorable to cover the whole of the front of the card I then started sticking the distressed Nitwits paper down into position and it was so exactly what I wanted! I then prepped my image by cutting the top and bottom of my image with my Spellbinders Borderabilities.
I added some pearl swirls to the card then I cut on my Silhouette all the Halloween elements I had chosen. So I stuck them down and my image and glittered them all up with a variety of Glitter Glues and Liquid Pearls from my stash.
And then finally I added some lovely silk flowers, a ribbon bow, Stick pins, Crystal Dazzler, gems and pearls to finish:
Finally I added some of the scraps of the Nitwits paper to the inside of the card to cover the white card base and make it look fun on the inside too, and then I took some of the Hunkydory Black Adorable Scorable and covered the back of the card to really give it a nice finish.
So I hope you liked this card, I have to say in the end I was really pleased with the finished result, particularly the hair lol! So have a great craft day,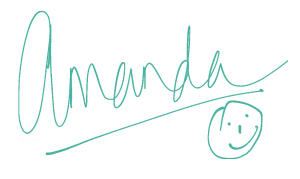 ps I would like to enter this East Wind Spellbound Halloween Card into the following challenges:
Aurora Wings A Touch of Darkness
Divas by Design #Orange and Black
Papertake Weekly #Anything Goes
TTCRD Anything Goes Challenge – October 7th through October 13th
Craftyhazelnut's Patterned Paper October challenge