Hiya, today I have a beautiful & elegant Tattered Lace Christmas Panorama Card for you made in my capacity as a Tattered Lace blogger. I made use of absolutely loads of dies including the Panorama Die Set as I wanted to make a dimensional Christmas Scene Card. I also made a video showing how to construct the Panorama Card so make sure you watch both!
So today's videos were inspired by the four dies sent to me by Tattered Lace:-
In addition to the four dies that I was sent by Tattered Lace I also used a number of my own. This was a huge extravaganza of dies LOL!
So I started out by making a Panorama Card Base and I thought that it would be useful to do a separate video on how to construct your Panorama Card:-
Now I referenced in the video that it's possible to alter the sizing of your Panorama Card, and I was kindly supplied by Tattered Lace the image that was used in their magazine explaining exactly how to make the alterations for different sizes of Panorama Card (Click to make larger): –
In addition Tattered Lace also supplied a PDF document with this information on, so if you click HERE you will be able to download and print this off.
So having made my Panorama Card Base, I cut out the rest of my dies and then glittered them all up with sparkling crystal glitter. It looked stunningly snowy! Once everything was glittered I began to construct the layers of my Panorama Card. I then went to stick my front frame on, however it was at this point I realised I had put the die cut elements on my front frame wrongly so that the sides of my frame became the top and bottom! Now this only mattered because what should have been the sides were wider than the top & bottom and therefore hid the inside part of my concertina. So in order to correct this I cut two of my Spring Edge Die,, glittered them up, reversing one of them so that they would be mirror imaged on my card and stuck them in my card. In the end I think it was a happy accident because I think it made it look stunning 🙂 So that was it, my Tattered Lace Christmas Panorama Card : –
Well as always here are some photos of the finished card: –
Well I hope you enjoyed making this card with me, and I hope you enjoyed the video, and finally I hope you found the video on how to construct the Tattered Lace Panorama Card useful. But for now hugs and have a great craft day,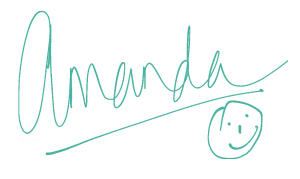 ●▬▬▬▬▬ ●SUPPLIES● ▬▬▬▬▬●
Below are the products featured in today's Video. Some products can be purchased from multiple stores so I have given each store different letter codes. Click on the letters below the picture to go to a favorite store: Simon Says Stamp (SSS), Dick Blick (DB), Cricut (C), Scrapbook.com (SB) and Amazon (AMZ)

●▬▬▬▬▬ ● DISCLAIMER ● ▬▬▬▬▬●
Affiliate links are used. For affiliate information and policy please see the Policy page