Hiya, well I am happy to say that Cricut has now expanded its Design Space even further and it can now be used on our iPhones as well as our iPads – how exciting is that! So today I am going to show you how to get hold of the iPhone App, how to install it and finally how to connect (pair) it with your Cricut Explore.
So before we get to the video I thought you might find it helpful to see the list of features that is listed in the App store for the Design Space App:-
• Design and cut your own DIY and craft projects with Cricut Explore electronic cutting machines
• Easy design app gives you the simplicity of touch crafting
• Cloud-based app uses your Cricut ID to access your images and projects from a PC, Mac, iPad, iPhone, or iPod Touch
• Cut a wide variety of materials including paper, vinyl, iron-on, cardstock, poster board, fabric—even thick materials like leather
• Choose from over 50,000 images, fonts, and projects in the Cricut Image Library—they start at just $0.99—or use images and fonts you've uploaded FREE
• 100s of professionally designed, 1-tap Make it Now projects for parties, home décor, card making, scrapbooking, DIY jewelry, and more
• Project canvas for designing projects with single and multi-layered images
• With the built-in camera, overlay your designs on a real-life background for placement and to visualize the finished project
• Snap guides for easy alignment of letters and images
• Editing tools for image modification and placement
• Automatic separation of project layers/colors on preview mats
• Mat scrolling for easy review of project pieces
• Image and project mirroring for cutting reverse projects like iron-on decals
• Easy checkout process for project and image purchases, which link right back to your Cricut ID for continual access
• Bluetooth wireless capability for iPad and iPhone connectivity (wireless Bluetooth adapter required for some Cricut Explore machines; sold separately)
And don't forget that you do need a internet connection in order to work in the app. You could get that through the cloud, wifi or even the cellular network. And finally just to let you know that the App Store said that the Cricut App is only suitable for the following machines: iPad 2 and newer, iPad Mini and newer, iPhone 4 and newer, iPod touch® 5th generation and newer; iOS7.1.2 and above.
So now to the fun bit, here is how you get the app onto your phone and up & running. Here is my Cricut Iphone Design Space App Installation video:-

So I hope you found this video helpful and that you enjoy using the design space on your iPhone as much as I have done. I have been surprised how much fun it is. I thought it would be too tiny but it really works well and I am really enjoying it. And just before I say bye for today I have written a list of step by step for you, I always think it is helpful to see these things written down as well as the videos:
Download App from App Store
Switch on your Cricut Explore (you must have a Cricut Air or the Wireless device added to your Cricut Explore for this to work)
Go to Settings on your phone, open Bluetooth, wait for it to locate your Cricut Explore, then Pair it with your phone.
To test that it has paired: Open Cricut App you downloaded, add shape to mat, click send to mat, then cut and hopefully you should find your Explore is asking for you to load the mat etc, Go ahead and complete test cut.
Once it has cut you know that the iPhone and Cricut Explore are successfully paired
So thats it, I hope you found it useful, so for now I send you big hugs and wish you a great craft day,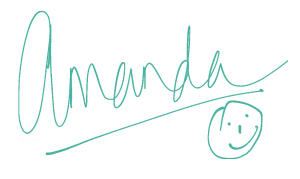 ●▬▬▬▬▬ ●SUPPLIES● ▬▬▬▬▬●
Below are the products featured in today's Video. Some products can be purchased from multiple stores so I have given each store different letter codes. Click on the letters below the picture to go to a favorite store: Simon Says Stamp (SSS), Dick Blick (DB), Cricut (C), Scrapbook.com (SB) and Amazon (AMZ)
●▬▬▬▬▬ ● DISCLAIMER ● ▬▬▬▬▬●
Affiliate links are used. For affiliate information and policy please see the Policy page.