Hiya, today I have a Let's Colour video for you where I have made a fun and funky card using the Kenny K digi stamps to create my own Rock Band.
I was looking at the Kenny K digi stamp characters and realised that by combining them I could make a really fun rock band. So I opened up photoshop and the following five digi stamp characters, listed from left to right from the completed picture, and created my picture (check at the bottom of the post for links to the digi's and other products used): –
The digi stamps are PNG files which means that the background around image is transparent. For the purposes of putting this picture together that is perfect because it means that when the characters overlap you don't get the big white box intruding over a nearby character. So I played around, as you will see on the video, to create my image and then I printed it out and coloured it in. The video focuses, as it's a 'Let's Colour' video, on the colouring. However I do show you the completed card at the end plus below, as always, there are are bunch of photos for you to see.
So what I think I'm going to do first is put the video here for you now and then, after you've watched it, pop back here and below the video I will list the colours used and where I used them. I think it's helpful to know precisely what I used and where because I think it's hard to follow on the video and just giving you a complete list of colours used without identifying what part of the drawing I used them on really doesn't help. So anyway here is my LETS COLOUR Kenny K Band Card video: –
Well I hope you in joy at this video and like to finish card, I was so so pleased with how it turned out. But as promised here is the list of colours used:-
Copic Markers Used:
Skin on all characters except Buggin' drummer:- E04; E21; E11; E00; E000; R20;
Buggin' Drummer skin: – E000; E23; E79; E25; E21; E04;
Mouths on all characters: – E04; R20; E21 with the added colours of E25; E37; 100 on Buggin' Drummer.
Microphones: – C1; C5; blender; with additional complimentary colours to the clothes on the two girls microphones – see their individual colour list for details.
Floor: – E31; E33; blender;
Now to each individual character –
Rock Dude ->
Hair: – E37; E33; E31
Trousers: – B95; B93; B97; B99;
T-shirt: – C1; Blender;
Boots: – E79; E23; E33;
Guitar: – YG17; YG01; YG23;
Kitty Katastrophe: ->
Hair: – V04; V09;C1; C3; C5; C7; C9; 100;
Hair Ribbons: – YG01; YG17; YG23;
Lips: – R29; R27;
Eyes: – B29;
Microphone: – V04; V09;
Belt and gloves: – V04; V09;
Boots: – V04; V09; 100; C9; C7; C5; C3;
Top and skirt: – 100; C9; C7; C5; C3;
Beads: – White gel pen
Buggin' Drummer:->
Hair: – E79; E25; 100; blender;
Glasses: – YR04; YR07;YR09; 100; C9; C7; C5;
Clothes: – Y38; Y08; Y18; YG01; YR04; YR07;YR09;
Shoes: – BV25; E79;
Drums: – W3; blender; E21; E23; E00; 100; C9; C7; C5; C3; YR09; R89; R27;
Cymbals:- E00; E21; E23;
Mad Skills: –>
Hair: – R89; R27; YR09;
Eyes: – YG17; YG23;
Lips: – RV04; RV19; RV69;
Clothes: – RV04; RV19; RV69;
Shoes: – C7; C5; C3; blender;
Shoelaces: – BG09; BG10; BG13;
Hat: – BG09; BG10; BG13;
Microphone: – BG09; BG10; BG13;
Bracelet: – BG09; BG10; BG13;
Anime Rocker: –>
Hair: – B29; B99; B39; B00;
Eyes: – E79;
Shirt: – YG17; YG23; YG01; R89; R27;
Trousers: – C3; C5; C7; C9; 100;
Shoes: – YG17; YG23; YG01; B93;
Guitar: – B29; B39;
So that is all the list of the colours that are used and what are you still on. I hope that you find that useful, for all the other products go to the bottom of this post and you will find a list with them all there. One more thing I did do that was not shown on the video was add a shadow around the characters so they really looked like they were standing on the stage and having big bright lights shone at them. For that I used my C3 – C9 range of colours. But now here are some photos of the finished card: –
So I hope you've enjoyed this 'Lets Colour' video. I thought it was really fun to put together all the digi's from Kenny K to make our own rock band. I also really liked the crowd that I added later using my Silhouette machine too. I thought it really added some atmosphere to the card. I guess you guys already know I love making scene cards so this was perfect heaven for me! LOL! Anyway that's it for today so for now hugs and have a great craft day,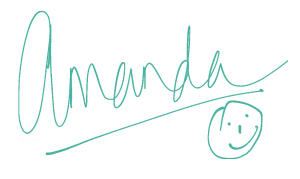 ●▬▬▬▬▬ ●SUPPLIES● ▬▬▬▬▬●
Below are the products featured in today's Video. Some products can be purchased from multiple stores so I have given each store different letter codes. Click on the letters below the picture to go to a favorite store: Simon Says Stamp (SSS), Dick Blick (DB), Cricut (C), Scrapbook.com (SB) and Amazon (AMZ)
●▬▬▬▬▬ ● DISCLAIMER ● ▬▬▬▬▬●
Affiliate links are used. For affiliate information and policy please see the Policy page.