Hiya, today I have five under 10 minute videos for you, each one demonstrating one of the Tattered Lace Trio Flower Die Sets. This is the first of 2 posts on this, as there are another 5 to show you. This months post we are looking at Diane; Sophie; Emma; Helen and Nicola.
I thought it would be helpful to split the videos into individual ones so that you could pick out which Trio Flower or Leaf you would like to see made up. These videos are made in my capacity as a Tattered Lace Blogger so you will probably see them around on TL too. Anyway here are the Tattered Lace Trio Flower Die Sets Pt1 videos:-
I also thought it might be helpful to have a photo reminder of the 'how to' make the Tattered Lace Trio Flower Dies (click to make large, and then you can click to see as a slideshow) :-
I thought if you missed it that you might like to see a video project where the flowers are used so here is my Tattered Lace Flower Wedding Card video, enjoy:
So I hope you have enjoyed part one of our 'how to' videos for Tattered Lace and do keep your eyes open next month for 5 more. Also if you are a Tattered Lace fan watch out Friday week for a Tattered Lace Christmas Project video 🙂 But for now hugs and have a great craft day,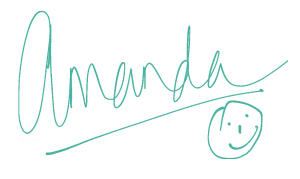 ●▬▬▬▬▬ ●SUPPLIES● ▬▬▬▬▬●
Below are the products featured in today's Video. Some products can be purchased from multiple stores so I have given each store different letter codes. Click on the letters below the picture to go to a favorite store: Simon Says Stamp (SSS), Dick Blick (DB), Cricut (C), Scrapbook.com (SB) and Amazon (AMZ)
●▬▬▬▬▬ ● DISCLAIMER ● ▬▬▬▬▬●
Affiliate links are used. For affiliate information and policy please see the Policy page.