Hiya, last week we had the first of a Cricut sponsored post series for you. As I said I dont normally do these but the information that it contained seemed really interesting. So today we have part 2 and it is all about Cricut Explore's cutting. Finally before I hand over to Cricut I want you to know that this post contains affiliate links and I will be compensated if you make a purchase after clicking through my links So this is now where I hand over to Cricut and let them talk All Things Cricut Explore Pt 2 with you:-
Want the ability to easily make a personalized wedding gift or perhaps some unique home décor? Then you might find Cricut electronic cutting machines to be the best DIY crafting tool since the sewing machine.
There are two machines that Cricut currently offers on their site:
Cricut Explore One™
Cricut Explore Air™
Cricut Explore One™ is a simple design-and-cut system. It's versatile, easy to use, cuts very precisely, and is also incredibly affordable. With its irresistibly low price and limitless cutting potential, the Explore One is perfect for a new or beginning crafter. Here are a few notable features of the Explore One:
Materials – All Cricut machines can cut an unbelievable variety of materials, for example:
Paper
Vinyl
Iron-on
Craft materials
Upcycled materials
Fabric
Plastic
Thick materials
Precision – Features Cut Smart™ technology, which allows you to cut a wide range of shapes and sizes with exceptional precision, from ¼" tall up to 11½" wide x 23½" tall.
Smart Set® Dial – Each machine features a Smart Set® dial, which sets your settings (e.g. speed, pressure, etc.) for you so you don't have to keep track of them. You just select the material that you're using on the Smart Set® dial and the machine's Cut Smart® technology will deliver a clean, professional cut.
Images and Fonts – You can upload your own images and fonts for free on all three Cricut cutting machines.
Cartridges – Both machines work with any Cricut cartridge and have the capability to hold all of your cartridges "virtually" in the cloud within your Cricut Design Space online software. So once you've loaded a cartridge, you'll have it everywhere you go.
Cricut's Design Space™ and iPad® app – All Cricut Explore machines work hand-in-hand with Cricut's Design Space™ (for PC, Mac®, iPad®, and iPhone®) that you get access to for free.
Cricut Explore Air™
The Explore Air is the whole kit 'n caboodle. It offers all the impressive features mentioned for the Explore One, but two key things set it apart:
It has a dual carriage for cutting and writing or cutting and scoring in one step. If you do a lot of paper crafting, this is the machine for you!
It has built-in Bluetooth® capability. You just use Cricut's free iPad app and design anything you want from your iPad, just like you would on your home computer, but with the convenience of being able to take your projects with you anywhere. Then, you can just wirelessly send your project from your iPad to your Explore Air to bring it to life.
Now that you know a lot more about how Cricut Explore® machines work, I'll focus next week's post on how you can design here, there and everywhere with Cricut Design Space. You'll be blown away by how easy it is.
Until then … Happy crafting!
Cricut
So back to me 🙂 I hope you found that interesting and this is part 2 of 4 so pop back next week to see what they have to tell us then. I know we would normally have a video today but in order to fit all 4 posts in on time I needed to swap the Video Post over with Wednesdays Non-Video Post. So for what would have been todays Video Post check out this coming Wednesdays post and you will find a fun Cardz 4 Men Shaped Card. But for now hugs and have a great craft day,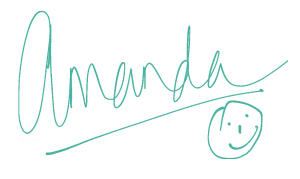 ●▬▬▬▬▬ ●SUPPLIES● ▬▬▬▬▬●
Below are the products featured in today's Video. Some products can be purchased from multiple stores so I have given each store different letter codes. Click on the letters below the picture to go to a favorite store: Simon Says Stamp (SSS), Dick Blick (DB), Cricut (C), Scrapbook.com (SB) and Amazon (AMZ)
●▬▬▬▬▬ ● DISCLAIMER ● ▬▬▬▬▬●
Affiliate links are used. For affiliate information and policy please see the Policy page.