Hiya, today I have for you a stamped card of this cute little kitty from Newton's Nook, which I coloured using my Tim Holtz Distress Markers.
I decided that I wanted a clean look to the card so I simply stamped just my little kitty cat and the sentiment and I did very little else to my card. So here is the video for my Newtons Nook Kitty Cat Birthday Card
I decided to make this card using an American sized card of 4.25″ x 5.5″ which I made from a piece of Simon says Stamp letter-size coloured card. I cut this in half lengthways,scoring and folding it at the top edge.  I then got a piece of water colour card and cut this to 4″ x 5.25″. On both this and my coloured cardbase I corner chomped the bottom two corners on the half inch setting. When stamping my image I decided to emboss it so that they could be no leakages of colour from one section of the image to the other. This is always a possibility when using your distress markers like water colour.
I then coloured my imaging and the little piece on my sentiment using a couple different distress markers. I want to go for quite a strong colour palette but since there was so little of it on the card I didn't feel it would take away from the clean and simple look I was trying to achieve.
Once my coloured image had dried I added a small piece of grosgrain ribbon and a little not bow. I then stuck my watercolour piece to the front of my card using 3-D foam just to give a little dimension and interest.
I really like how it turned out, It was a clean and simple card but one still had a little pop and interest in it. I know I could've taken it even further towards the clean and simple look, but it turned out just how I had wanted it to. I hope you like it to? Do please leave me comments I love to hear what you have to sayand if you enjoyed the video do please give it thumbs up. But for now hugs and have a great craft day,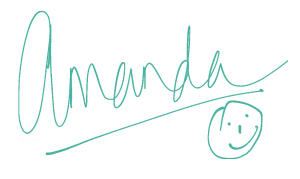 ●▬▬▬▬▬ ●SUPPLIES● ▬▬▬▬▬●
Below are the products featured in today's Video. Some products can be purchased from multiple stores so I have given each store different letter codes. Click on the letters below the picture to go to a favorite store: Simon Says Stamp (SSS), Dick Blick (DB), Cricut (C), Scrapbook.com (SB) and Amazon (AMZ)
●▬▬▬▬▬ ● DISCLAIMER ● ▬▬▬▬▬●
Affiliate links are used. For affiliate information and policy please see the Policy page.