Hiya, today I have a card for you that I made using one of the other dies that I was sent by Tattered Lace. This wasn't a card I was asked to make by them but I just loved the die so much I couldn't resist making it. So I hope you like my Tattered Lace Lion Birthday Card
So for this card my inspiration started with a fun sentiment my mum came up with that would go with our Lion Die Cut. I just loved it and that made me decide absolutely to make this card.
For the card itself I wanted to go with lots and lots of Lace and Jungle! lol!  So I hunted around and found a gorgeous frame die and a great set of leaf dies. I wanted it to have a lot of leaves all around the frame and having a set with all different kinds of leaves would make that work really well. I also found a great paper pack by DCWV that would be perfect for my background and Lion.
But having gone for a quite elaborate amount of die cuts I wanted to keep the colour palette quite simple. So I went for just green and white in the main part of the card and a crisp green & white leaf patterned paper for my background and inside.
But for the Lion himself I couldn't obviously do him in green so I went for another sheet of paper from this same pack which was stripes of gold, browns but also included a stripe of green that matched perfectly to the greens used in the main body of the card. Fantastic 🙂 However I did need to use my Copic Marker on the mane and tail area of our lion just to make it look right and bring definition and emphasis to these areas. Finally I added some googly eyes to him and he just came to life
Next I cut my frame die, my border die and my leaf dies in greens and whites. Then I cut my border die into four sections and stuck these onto the inside of my frame die cut so they made a internal frame to our actual frame. You can see the scallops on the inside of our main frame, this is our border die cuts.
Next I put my Leaf die cuts in various positions around the frame sticking them down on the underside and on the top of the frame. The ones I positioned on the top I hid the ends with some white paper flowers and / or pearls.
This whole frame and topper section was made first and then added to my card base. My card base was made from some Simon Says Stamp green card stock cut to make a 4″ x 6″ top folding card. On to this I had stuck the leaf patterned paper, cut to just match the aperture of the main frame. The frame and all its leaves, and the lion separately was all stuck down using my Pinflair Glue Gel to give a little extra dimension.
And that is it, all completed, so I hope you have enjoyed taking a look at this cute lion card, I just loved this new launch of Tattered Lace Dies and couldn't resist making this card, especially after Mum came up with this funny sentiment that I felt really went well with our little lion! So for now hugs and have a great craft day,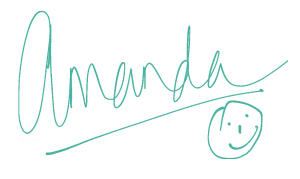 ●▬▬▬▬▬ ●SUPPLIES● ▬▬▬▬▬●
Below are the products featured in today's Video. Some products can be purchased from multiple stores so I have given each store different letter codes. Click on the letters below the picture to go to a favorite store: Simon Says Stamp (SSS), Dick Blick (DB), Cricut (C), Scrapbook.com (SB) and Amazon (AMZ)
●▬▬▬▬▬ ● DISCLAIMER ● ▬▬▬▬▬●
Affiliate links are used. For affiliate information and policy please see the Policy page.