Hiya, so today is the the last Friday of the month so it is SIS (stamp it sunday). I know thats confusing but you see it was originally Stamp It Sunday and when I changed from a Sunday video to a Friday I just couldn't bring myself to change the name, so SIS it remains 🙂 Anyway we have for you today Stamping Bella Vespa Uptown Girl Stamped Card , which I actually filmed last summer. I know that is insane right!? I do have a large amount of unedited video filmed that I go through in order for the most part. However there are always things that come up that need to jump the queue so there are still a fair few videos that were filmed a year ago. I do like having the security blanket of having that many videos already made and I have to say it it has been a godsend as I know I always had something there that I could edit for you.
But back to todays project. Normally on a SIS video I would do the colouring part and then just show you the finished card, but this time I also have showed you the making of the card. So you tell me do you prefer this way of doing these SIS videos or the original way of showing all the colouring and then a look at the finished card? Obviously there is a compromise each way so take a look at this video and let me know which is your preferred style.
So as always with a video I have the video here first for you, followed by lots of lovely photos of our Stamping Bella Vespa Uptown Girl Stamped Card . But do keep scrolling on down because after those I have popped a couple of other videos for you of a couple of techniques used in the making of this card. I didn't show the how to of those techniques in this video and instead and putting the original technique videos here for you. I also will add some links for you of the some of the products inc the stamp. So here goes, Enjoy!
Some photos for you, and don't forget you can click on them to make them super big so you will be able to take a good look at all the places I coloured outside the lines lol! :-
Isn't it lovely? Is that really wrong to say that about your own work but it doesn't seem like mine now as it was so long ago that I made this that it felt almost like watching someone else's video lol! So here are the two videos that I thought you might find helpful as the first one shows you the Copic Airbrush System and the second one is to show you how I made the card base for this project – my Easy Peasy Card Bases:
And finally a couple of links for you for a couple of the products used in our Stamping Bella Vespa Uptown Girl Stamped Card :
Stamping Bella Vespa Uptown Girl Stamp
So I hope you liked it and I would love to hear from you what you thought, love & hugs and have a great craft day,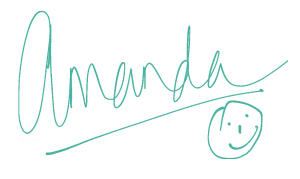 Ps I would like to enter this card into the following challenges:
Simon Says Stamp Wednesday #Anything Goes
Deep Ocean #87 At least One Flower
Divas By Design #Pretty In Glitter
A Creative Romance #In the Garden