Hi all, today I have another Redonakdoodles card for you and this one is the Redonkadoodles Birthday Beauty digi image, and she really is a beauty, but then again I love all of Sheryl's images lol! I wanted to use a colour combination that I normally wouldn't use so I went for a really rich bright orange and then softened it down by teaming it with the lovely sky blue.
So I started off this card by printing the lovely Birthday Beauty onto my Marker friendly card stock and then coloured her in using my pro markers on this occasion. This was another one of my colouring projects that I coloured whilst at my craft fair hence the use of the pro markers instead of copics – my pro markers are stored in a case/bag so are easily transported with me to the fair whereas my copics are all laid out nicely on their stand, if you follow my on Instagram you would have seen a photo of them in their rack. Once coloured I used the spellbinders die and cut around our Birthday Beauty to create this lovely label shape:-
Next onto the card itself. I took some lovely sand coloured card stock folded to create an A5 landscape card. Added to it using my Pinflair Glue Gel the gorgeous rich orange card that I had embossed using the lovely Sue Wilson Embossing folder. I punched out a lovely border using the Martha Stewart punch (love MS punches), added that behind a piece of the blue Anna Griffin patterned paper. I attached this blue piece to the orange using my Pinflair glue gel as the orange was quite deeply embossed:
Normally I don't wait for the Pinflair to dry or just go off a bit but today I did as I was going to be adding those gorgeous Crystal Swirls. So I used one Swirl for the whole card just by chopping it up a bit which is really great, I then added my image to the front, followed by the finishing touches of flowers, feathers, crystal dazzler button in the flower centre, and stick pins. Click the links to go to the store if you want to get some of these for yourself.
So here is the finished card:
So I hope you like the card, and if you do please do leave me a comment as I love to hear from you, plus do share. Thanks for stopping by, have a great craft day,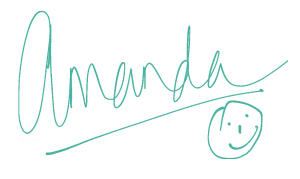 PS I am entering this card into the following challenges:-
Bunny Zoe Crafts August Challenge;
Fairytale Stampers Challenge ;
The Stamping Chef #43 challenge