Hiya, today I have for you a video of a card made using the gorgeous stamp set from Altenew called Persian Motif and watercoloured using the beautiful Zig Clean Colour Brush Pens.
I was planning on making this card for some time now and then saw the latest Altenew Video Challenge and so decided to make the card as my video entry to this challenge. It is not something I have done before and thought it would be fun, so wish me luck my lil' Lolliettes 🙂
Well before I chat too much about the card I want to put a shout out of thanks to the lovely Jessica from All That Sparkles. I had been trying these Zig Clean Color Brush Pens and not having much luck frankly, but then I watched Jessica's Altenew Video and saw firstly how lovely it was and secondly just how easy the markers worked. I sent her a message and she answered immediately giving me the perfect answer it now transpires. Now I won't go into the details about that today as it is my intention to do another video on these pens going into it much more deeply but all I wanted to say here was do go over and check out her site and please do leave her some of your special Lolliette love. I would love her to get to meet you guys as I love you all and I rather like to share nice new people with you, and maybe show you off a bit since you are all so special to me ** emotional ** 🙂
But anyway to today card. It is a pretty simple card and yet I think it has turned out stunning. The stamps stamped right out of the box and straight onto watercolour paper which isn't always the easiest as even so called 'smooth' watercolour paper has some texture. I then embossed to be sure of no running ink when watercolouring. I prefer this as even if you use waterproof ink I think this is the only real sure fire way of knowing you won't get running. Then I coloured in my image, all specific colours used are labelled on the video for you, using the Zig Clean Color Brush Markers, click this link to check out my video taking a look at these when I first got and reviewed them.  Finally I put the card together by die cutting the image out and its mat using the stunning Sue Wilson Double Pierced Square Die Sets – Original and Set B.
So anyway enough chatter here is my entry into the Althenew Challenge, do make sure you hop over and take a look at their store (links below for the specific products I used in this video) and their blog. So here is my Altenew Persian Motif Watercolour Card video:
So that is the video and now as promised here are the photos of the finished card:
So that is it for today, other than to say firstly if you want to see the products I have used then they are all linked down below my signature, and secondly, thank you for watching, hope you enjoyed, big hugs and have a great craft day,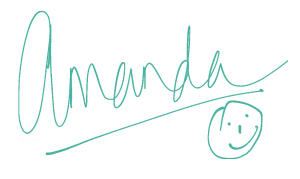 ●▬▬▬▬▬ ●SUPPLIES● ▬▬▬▬▬●
Below are the products featured in today's Video. Some products can be purchased from multiple stores so I have given each store different letter codes. Click on the letters below the picture to go to a favorite store: Simon Says Stamp (SSS), Dick Blick (DB), Cricut (C), Scrapbook.com (SB) and Amazon (AMZ)
▬▬ ● DISCLAIMER ● ▬▬▬▬▬● Affiliate links are used. For affiliate information and policy please see the Policy page.