Hiya, today I have a haul video for you followed by a card made using some of the yummy Tim Holtz 'Crazy' goodies that were in my haul.
So for some time now I have wanted to get the Crazy collection from Tim Holtz and now the Cats have come out too I thought it was time to invest. Now I am never one to resist a bundle consisting of stamps and dies, I just love those matching die sets! so I got a few different Tim Holtz stamps and dies here for you to see.
I then thought it would be fun to make a card using those cute Crazy Birds as I just could not wait to get crafting with them any longer. I decided to colour them in using my Kuretake Tambi Watercolour Paints and I think it turned out just gorgeous. I hope you do too. Now if you want any of the products featured in the haul the links are all down below my signature here on this page. But for now here is my Tim Holtz Crazy Haul & Card video:-
Now as always here are the photos of the goodies in the haul so you can take a good close look and photos of the finished card. Now don't forget to click on the photo to see it in full and also nice & large.
So that is it for today, sorry about the delay on Friday but these things had only just arrived and rather than editing Fridays video I got filming this one thinking I could get it all done in time for Friday, clearly I had a mental craft down as there is no way to get a video filmed and edited in a day! Anyway I hope you think it was worth the wait, hugs and have a great craft day,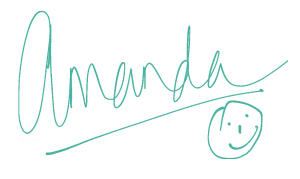 ●▬▬▬▬▬ ●SUPPLIES● ▬▬▬▬▬●
Below are the products featured in today's Video. Some products can be purchased from multiple stores so I have given each store different letter codes. Click on the letters below the picture to go to a favorite store: Simon Says Stamp (SSS), Dick Blick (DB), Cricut (C), Scrapbook.com (SB) and Amazon (AMZ)

▬▬ ● DISCLAIMER ● ▬▬▬▬▬●
Affiliate links are used. For affiliate information and policy please see the Policy page.