Hiya, today I have a video project for you made using the contents of my April Craft Box kindly sent to me by Anna of the Craft Box Company here in the UK.
So as I mentioned in the box opening video I really found myself completely inspired for so many different ideas with the contents of this box but I decided to go for something completely different for me. Now as it happens I did do some mixed media projects for Christmas presents for my family this year gone and those videos are up coming. So things are being posted a little out of order but I don't think it really matters as each project stands completely on its own merits. So today's project as I said is almost entirely made from the contents of the April Craft Box, If you missed the box opening and also my photo project post then click on the links to go take a look I'm sure you will enjoy 🙂 so here is my Craft Box April Mixed Media Seashell Name Plate video: –
So hope you enjoyed making this project with me and I hope you enjoyed seeing something a little different. Again though if you want to see what you can do with the Craft Box for card making then do take a peek at the previous post – link above. But anyway, as always, here are some photos of today's videos finished project –
So I hope you have enjoyed these last few posts taking a look at this Craft Box with me. I think you can see that you can get an awful lot from that one box and just how lovely the contents are. I realise that this particular box is now out of stock but these boxes are released every month and this just gives you a good idea of the kind of content you will get. I am hoping to do some more of these boxes with you, and maybe even make it a more regular feature. But for now hugs and have a great craft day,
So for now hugs and have a great craft day,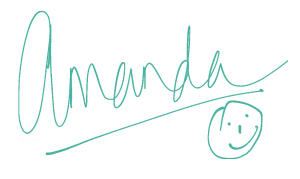 ●▬▬▬▬▬ ●SUPPLIES● ▬▬▬▬▬●
Below are the products featured in today's Video. Some products can be purchased from multiple stores so I have given each store different letter codes. Click on the letters below the picture to go to a favorite store: Simon Says Stamp (SSS), Dick Blick (DB), Cricut (C), Scrapbook.com (SB) and Amazon (AMZ)


▬▬ ● DISCLAIMER ● ▬▬▬▬▬●
Affiliate links are used. For affiliate information and policy please see the Policy page.