Hiya, today I have got two cards for you that are both using digi stamps from Bugaboo's Stella range. One card is just a regular just because all the birthday card and the other is a fun Christmas card.
These are a range of stamps that come with some really cheeky and/or funny sentiments and because of this I thought that we really didn't need to do much to the card other than have the image and the sentiment. I have therefore gone for a CAS where I literally just printed the two images onto one piece of 8 1/2 inches by 11 inches card meant I could get two cards from one sheet.
So so today's video being a 'lets colour with Lolli' I am obviously focusing on the colouring. For both cards I used my distress markers, however I did use slightly different techniques on each. So here is my Lets Colour Distress Marker Stella Cards video:-
So that is the video showing two different techniques of colouring with our distress markers, although I am sure there are many more and I certainly am still learning all the possibilities with the distress markers myself. But of course as always here are some photos of the finished cards for you. So starting with our 'marriage' card first:
And now to our 'Christmas' card:
And that is it for todays post and for this month's Lets Colour video, I hope you enjoyed it being something a little different for a change. I definitely wanted to keep it nice and simple so that hopefully it is accessible whether you are a new crafter or an experienced crafter. Finally before I sign off just to remind you that it is a public holiday this coming Monday so there is no more posts till the following Wednesday. So for now hugs and have a great craft day,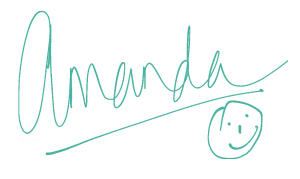 ●▬▬▬▬▬ ●SUPPLIES● ▬▬▬▬▬●
Below are the products featured in today's Video. Some products can be purchased from multiple stores so I have given each store different letter codes. Click on the letters below the picture to go to a favorite store: Simon Says Stamp (SSS), Dick Blick (DB), Cricut (C), Scrapbook.com (SB) and Amazon (AMZ)
●▬▬▬▬▬ ● DISCLAIMER ● ▬▬▬▬▬●
Affiliate links are used. For affiliate information and policy please see the Policy page.