Hiya, here is a little extra post for you, this is another one of these posts from Cricut. I get quite a few through but I don't post a lot of them because firstly I don't want to bombard you but secondly they are just the same old same old. But this one sounded good cos its all about big discounts on the Cricut Explore. The links are all included in the text so if you want to see what it is all about the click away to go for this big Cricut Explore Air SALE 🙂
**This post contains affiliate links and I will be compensated if you make a purchase after clicking through my links.
Want to be able to easily make pretty décor, personalized gifts, and fun cards for upcoming holidays? Then you need to treat yourself to a Cricut Explore Air™ — Cricut's very popular electronic cutting machine. It's the best DIY crafting tool to be developed since the sewing machine!
The Cricut Explore Air is versatile, easy to use, and allows for very precise cuts. It's also incredibly affordable, especially since Cricut generously discounted the cost by up to $200 on the machine and bundles — just in time for the holiday crafting season!
With the Cricut Explore Air™, you can cut over 60 different types of material, including paper, fabric, plastic and vinyl to name a few. The Explore Air also features Cut Smart™ technology, which allows you to cut a wide range of shapes and sizes with exceptional precision, from ¼" tall up to 11½" wide x 23½" tall.
This Cricut Explore machine is called the Air because it has built-in Bluetooth® capability. This means you can use Cricut's free iPad app and design anything you want from your iPad, just like you would on your home computer, but with the convenience of being able to take your projects with you anywhere. Then, you can just wirelessly send your project from your iPad to your Explore Air to bring it to life.
While the Cricut Explore Air is impressive on its own, purchasing it with one of Cricut's bundle offerings makes it even more valuable. Each bundle comes with different accessories that allow you to expand your creativity and make your crafting projects even more simple and fun to create. Plus, by purchasing your Explore Air with a bundle, you're able to save a bundle in the process!
Go to Cricut.com and check out the savings Cricut is offering on their Cricut Explore Air™ and bundles today so you can get your very own in time to make this holiday season your most creative one yet!
Get free shipping on all orders at Cricut with code FREESHIPNOV
So that is it from Cricut I hope it is of interest and I haven't wasted your time. I did this as an extra post so you don't even miss out on your crafty wednesday photo post lol! Anyway see you tomorrow for a fab video and in the meantime have a great craft day,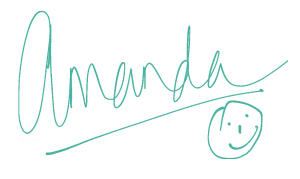 ●▬▬▬▬▬ ●SUPPLIES● ▬▬▬▬▬●
Below are the products featured in today's Video. Some products can be purchased from multiple stores so I have given each store different letter codes. Click on the letters below the picture to go to a favourite store: Simon Says Stamp (SSS), Dick Blick (DB), Cricut (C), Scrapbook.com (SB) and Amazon (AMZ)

●▬▬▬▬▬ ● DISCLAIMER ● ▬▬▬▬▬●
Affiliate links are used. For affiliate information and policy please see the Policy page.