Hiya, so today I have for you my first official Tattered Lace Video Blog Post and I'm going to be sharing with you the cutest card made using one of the dies from the latest release.
So in my position as a Tattered Lace Blogger I was sent three dies from the latest release. I chose lion, sheep border, and dumper truck: –
Now I fell in love with all of these dies but the sheep border had a particular soft spot in my heart, they were just so adorable and it so happens that I also had in my own collection their big brother 'Sheep' die! So I could not resist using these together and so here is the Tattered Lace Ewe are the Best Birthday Card video: –
To make this card I started out by making a background scene using acrylic paint and a stencil. Once that was completed I cut it down to 7″ x 7″. Then I diecut my Sheep and Sheep border dies on white card stock. Next I cut my sheep border into individual sheep and then I coloured them all using marker pens to give them a little more character
For the actual card I used a pre-scored card base of 8″ x 8″ onto which I layered a piece of green card stock Cut at 7.5″ x 7.5″ then a yellow layer cut at 7.25″ x 7.25″, and finally our painted background at 7″ x 7″.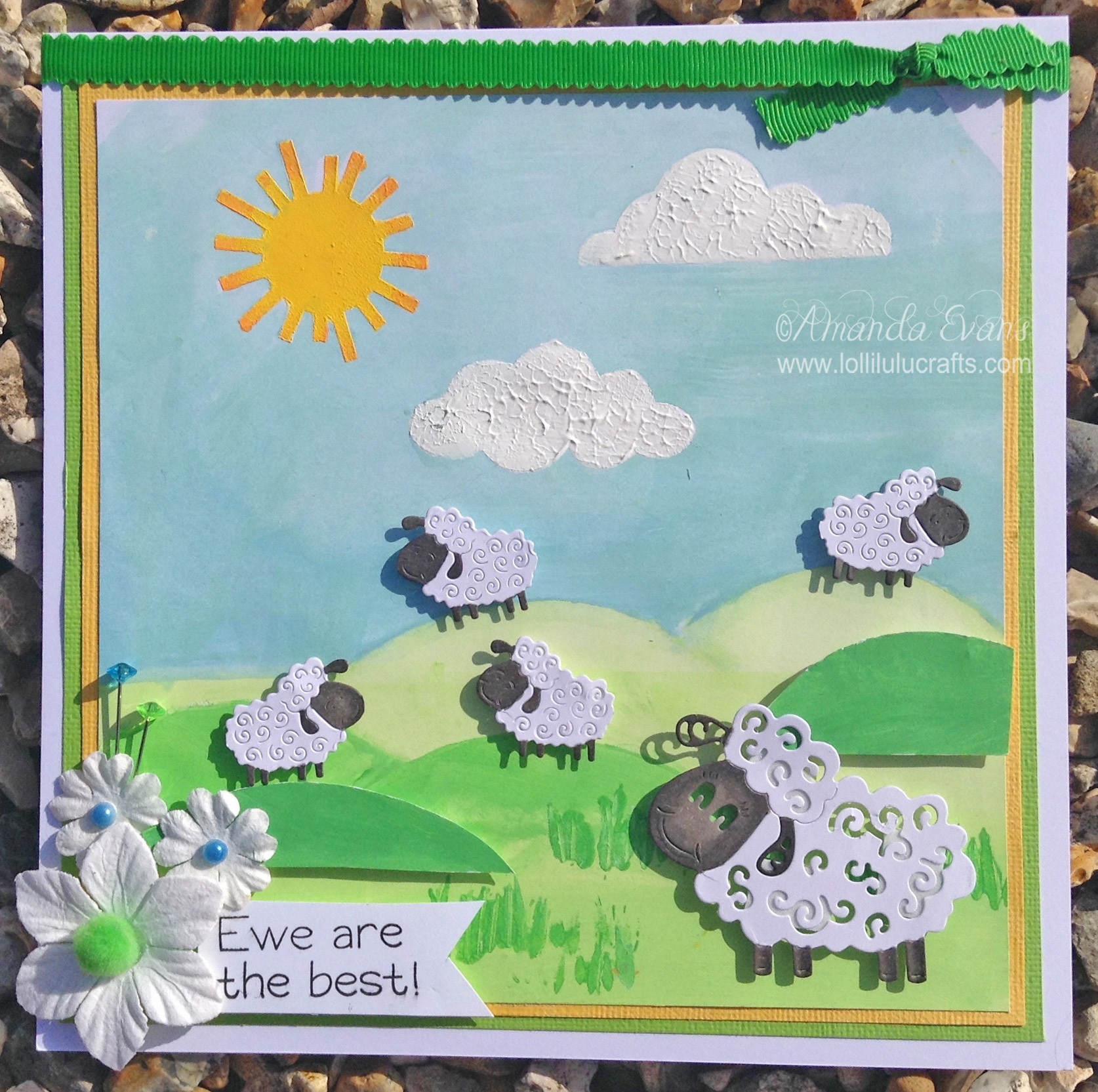 and stuck both down to the inside of the card. I then stamped happy birthday onto the white card stock and added a diecut sheep to really coordinate everything with the front.
Next I laid out all my diecut elements on the front of the card to work out the position of my design, once I was happy with this I stuck them down using 3-D foam. Finally I added my sentiment flag and flowers (with their centres) to the corner of the card.
So that is the finished card and the first of my Tattered Lace video blogs. I hope you like the card, I think it turned out just adorable and those sheep are just too cute!
Finally just before we go I do want to clarify that in my position as a Tattered Lace blogger I am not paid and all opinions on my own. On each Tattered Lace video blog post that I do I will state exactly what dies have been sent to me free of charge for me to use in the project video. I hope that clarifies the position and for now thank you for watching and I hope you enjoyed it. So til next time hugs and have a great craft day,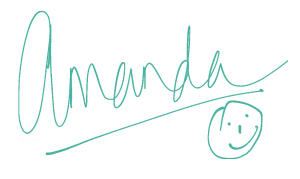 ●▬▬▬▬▬ ●SUPPLIES● ▬▬▬▬▬●
Below are the products featured in today's Video. Some products can be purchased from multiple stores so I have given each store different letter codes. Click on the letters below the picture to go to a favorite store: Simon Says Stamp (SSS), Dick Blick (DB), Cricut (C), Scrapbook.com (SB) and Amazon (AMZ)


●▬▬▬▬▬ ● DISCLAIMER ● ▬▬▬▬▬●
Affiliate links are used. For affiliate information and policy please see the Policy page.