Hiya, today I have for you and adorable puppy card made from the somewhat under used "four-legged friends" cartridge. I really do you like this cartridge, it's got some really cute animal images on it from teeny little mice & turtles to cats & dogs. I decided to make the card on my Cricut Explore, so this video will show how I designed my card in Design Space and the actual making of the card, including putting together the die cut elements.
This card was made, unusually, to give to a friend of mine rather than sell at my craft fair. My friend is getting a new puppy and the puppies have just been born, so my friend has been saying, jokingly, that she is becoming a new mum. So I thought it would be fun to make her a card with a puppy dog and a sentiment that says "It's a boy!" on it! LOL! So here is my Cricut Explore Four Legged Friend Puppy Card Video:-
Initially I was just going to cut my die cut elements on my Cricut Explore, but when designing I found a fabulous shaped Card Base to use. I was going to cut the card as a 6″ square card but when testing the cut, by looking at the mats on screen, the Cricut Design Space showed me that this would not cut on my 12″ mat. I therefore changed the card to a 5 1/2 " square card and I think it really didn't make any difference to the overall look.
The Cricut Explore also has the advantage that it actually wrote the sentiment on my card for me. I used a fine point fibre tip Cricut Pen. I know that you probably could fit in other brands but for the relatively small additional cost of purchasing the Cricut Pens its not worth the risk, to me, that I might break my Cricut Explore. Also if I had been using other brands then my warranty would be invalid. So do be careful if you choose to use an alternative.
Finally as a finishing touch I just added some baby blue pearls to each of the corners of the white layer. This wasn't as easy as it sounded the white layer did not technically have corners! Lastly here is the link to the project files download. Anyway I hope you enjoyed having a Cricut Explore project and that you liked the finish card. But for now hugs and have a great craft day,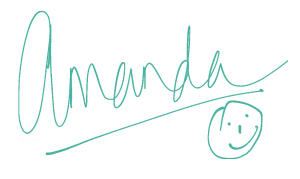 ●▬▬▬▬▬ ●SUPPLIES● ▬▬▬▬▬●
Below are the products featured in today's Video. Some products can be purchased from multiple stores so I have given each store different letter codes. Click on the letters below the picture to go to a favorite store: Simon Says Stamp (SSS), Dick Blick (DB), Cricut (C), Scrapbook.com (SB) and Amazon (AMZ)
●▬▬▬▬▬ ● DISCLAIMER ● ▬▬▬▬▬●
Affiliate links are used. For affiliate information and policy please see the Policy page.