Hiya, today is that time of month again for our Silhouette Seminar, and this month we are looking for the final time at the Pixscan Mat. I thought it would be fun to share with you a couple more ways, other than the standard print n cut, that we could use our Pixscan Mat.
I have three more techniques that you can use your Pixscan Mat that I think are all very comparable to the Brother Scan n Cut. The first technique I have for you is making use of your Pixscan Mat to use up all those scraps of card that we have floating around across from.
The second technique I have is to create, using a Pixscan Mat, our own cut files.
And lastly I have for you a technique on how to use a Pixscan Mat to cut out specific parts of patterned paper which then creates your own die cuts.
Below I have a list from Silhouette of further ideas of ways you can use your Pixscan Mat.
Turning hand-drawn sketches and lettering into cut jobs
Digitizing fabric patterns
Adding custom-cut borders and frames to professionally printed invitations
Replicating a pattern at its original size
Saving material and time using the nesting feature in Silhouette Studio®
Digitizing your stamp collection into corresponding cut files
Incorporating any printed image or pattern into your custom craft projects
Turning photos and magazine clippings into cut or sketch files
Saving any scanned or photographed image into your personal digital library
Digitizing fabric patterns
I hope that between this List and my Silhouette Seminar No 12 Pixscan Plus video you can see how versatile this Pixscan Mat is, and hopefully it will inspire you to come up with a load of ideas of your own on how to make it work for you and your crafting.
As always click HERE to take a look at the previous Silhouette Seminars. Otherwise I hope you have enjoyed and found this useful. Lastly, have a great craft day and see you for next months Silhouette Seminar, and of course the plenty of other posts in between,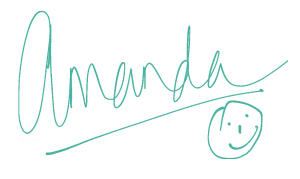 ●▬▬▬▬▬ ●SUPPLIES● ▬▬▬▬▬●
Below are the products featured in today's Video. Some products can be purchased from multiple stores so I have given each store different letter codes. Click on the letters below the picture to go to a favorite store: Simon Says Stamp (SSS), Dick Blick (DB), Cricut (C), Scrapbook.com (SB) and Amazon (AMZ)
●▬▬▬▬▬ ● DISCLAIMER ● ▬▬▬▬▬●
Affiliate links are used. For affiliate information and policy please see the Policy page.