Hiya, today I have the first card in my new monthly series. Each month, on a Monday, I will dedicate a video post to a male themed card. I figure this will be great for the men in my audience but also helpful, I hope, for the ladies out there wanting to make cards for their men!
This particular cards video was filmed over a year ago – just take a look at the nails urgh! They were pre-Gelegance – compare to my lil beauties in the Kenny K stamp video just recently? All mine ❤️  I don't know if you guys know that, although I'm a lawyer, my family business is a distributor for an US Nail company. I know I'm going off at a tangent, but seriously one minute my nails are long & lush and the next minute their, well, not!! LOL!
Anyway enough yakking about nails, after all it's hardly a good start to our Monthly Mens Monday LOL! I promise MEN this is the last girly chat on your posts! Lol!
So let's get back to the real business of the day. Now this particular card was a request from a customer at my craft fair, that I attend once a month. She saw the image on another card and wanted me to make a card for her husband using that image but on a larger scale and with a unique design to go with it, and so was created our Copic Airbrushed Fisherman Card
So the original card was A6 and we took it up to A5, printing the image sized accordingly. The stamp was from the Digi Stamp Boutique and I coloured it with my Copic Markers. Once I completed colouring the image I used my Copic Airbrush System to add in a gentle and smooth background.
I kept the card pretty simple letting the image do the talking. I really liked how it turned out so wanted it to remain the feature as well as the fact being a guys card I didn't want to go mad with a load of gems, feathers, flowers etc. So I just found some gorgeous K & Co paper that was a perfect match colour wise, and style wise to the image. So  I just matted and layered it onto the card base about a 1/8th inch down from the card base. The mats for the image were just sized by eye so I don't have any dimensions for it, but again it went up from the image 1/8 th inch each layer.
On the inside I used just a simple layer of the patterned paper and then a smaller mat and layer for the sentiment (both sentiments were from paper trey ink).
The one thing I added which you didn't see on the video was some glossy accents to the eyes of the fish and some sparkle to the tail and fins.
The final touch was to add a sentiment tag and instead of a little bow of ribbon I used some twine which kept it more masculine and a little washi tape for some interest, giving it a really nice rustic look I thought.
Overall I loved the end result and I hope you did too? I would love as always to hear what you think not just of the card but of the idea of this new monthly series. Anyway for now hugs and have a great craft day,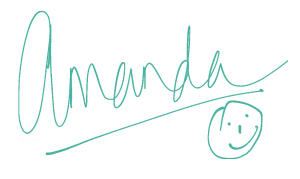 ●▬▬▬▬▬ ●SUPPLIES● ▬▬▬▬▬●
Below are the products featured in today's Video. Some products can be purchased from multiple stores so I have given each store different letter codes. Click on the letters below the picture to go to a favorite store: Simon Says Stamp (SSS), Dick Blick (DB), Cricut (C), Scrapbook.com (SB) and Amazon (AMZ)

●▬▬▬▬▬ ● DISCLAIMER ● ▬▬▬▬▬●
Affiliate links are used. For affiliate information and policy please see the Policy page.