Hiya, Today I have a card for you that I have put up in my mind as a Halloween card but the more I look at it the more I realise it is much broader use than that, and would perhaps even be better as a birthday card for a super cool Guns and Roses type chicki! So today we have the fabulous Stamping Chef Bite Me image to create our Stamping Chef Bite Me Gothic Girl Card. I really love Stamping Chef digi stamps and I love the saucy sassiness of them. In this image our young lady is putting all her assets front and centre but it still to me is a card for a girl. That said I think if I coloured it differently and changed up the card papers etc you could definitely turn it into a cheeky card for your Mister.
So I printed our lovely girl on the Copic Xpress It paper and put to use some of my new colouring techniques, again I think my favourite part is the hair as I really loved how that turned out. I also really liked the makeup I added on to her. I often do add a little extra 'make-up' on the eyes on the girl digis. Obviously on say the Saturated Canary hunni's it is just a little bit of emphasis to bring out the eyes. But on these saucy mama's here I can go all out. I always add make up using pencil not pen for the 'eye shadow' and 'eye liner' but the extra lashes I use my Copic Multi Liner. In this image I even used the Multi Liner to add a stronger eye liner line. And of course any self respecting girl that wears strong liner like that has to add in a real red lip don't you think lol! Personally I think it turned out really good, but what do you think?
After I had coloured her she sat around for a few days cos I really wasn't feeling inspired about what to do with her. I then suddenly remembered the Rob Addams Roses CD rom that I had an printed off the rose paper. I then saw the Anna Griffin Animal print flocked paper and liked that too. At this point I thought I had too many papers and still didn't know what to do with her! Then I did your Silhouette Seminar video about Matting and Layering and as a result ended up, completely coincidently, with a red and black mat and layer block. I thought she would fit it perfectly and I cut her into another mat to layer up on it. I didn't like the white card showing so much though and it was then I decided to cut around her. I then realised if I created a similar Mat and Layer but using my rose paper, it would actually work with the animal print as the background. I was really pleased about that as I liked both patterns with her,and I really wanted her to be feminine and a card that a girl would like to receive.
The next thing I decided to do was mount the whole thing onto a tent fold card that was in that shaped card pack I got from Hunkydory. I had pledged to make use of them and do more of the shaped cards that were outside of my comfort zone and I am really pleased with the things that I have been making doing this. I think this is another one that looks really good and it just adds something a little extra because of it. What do you think?
Then finally the best bit – the embellishments 🙂 I used some prima flowers I had that were mottled black and dirty white, they went really well with the Anna Griffin paper. I put some red gems in the centre of them, but black pearls in the four corners of the card. I added a Black Pearl Swirl over the rose paper mat, and some hearts that I punched from a Martha Stewart punch adding to them some red stickles. Then my favourite bit I added a stunning black and white cameo with some black pearl stick pins coming off them. Quite a few of these embellishments are available here at Lolli Lulu Crafts and if you click the links it will take you to them and any of the other products that I have put into links for you 🙂
And finally finally on the card, I have decorated the back. I used the other silhouette seminar mat and layer that I created and added a die cut that I cut from a create and craft die that is actually made by spellbinders.
So what do you think of the card? I really liked it and was pleased that it turned out as a girls card, So that is it for today so for now have a good craft day, Enjoy,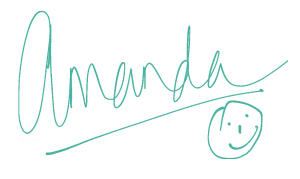 PS I would like to enter this card into the following challenges:
Papertake Weekly #Anything Goes
Craftyhazelnut's Patterned Paper October challenge