Hiya, today I have for you a vintage feel lace stepper card made using a complete die set from Tattered Lace.
I wanted to keep the card clean and simple and limit myself to just using the die set, to show not only how that works but also to see what it looks like in its own right. The only thing I added external to the die cuts was a Hunkydory sentiment. So here is my 'Tattered Lace' Lace Inset Stepper Card video:
So what did you think? I thought it turned out really nice although it was a royal pain to get that large die through and as I mentioned in the video I ended up have to use a different plate combination. To be fair I think that was a Platinum issue not a die issue. The Platinum is pretty tight at the best of times and trying to get such a large die through it, where I could not twist the die to an angle because of its size, meant that the leading edge was the full width of the die head on. If I had been able to angle it slightly I think that would have helped as the die would have hit the rollers a small section at a time creating less tension on the rollers and allowing it to go through.  Anyway I have the creative expressions adaptor plate and that worked fine, and it is a good plate to have if you want to use Sue's embossing folders etc too.
So here is the photos of the finished card – which is just a little smaller than A5 in size when finished by the way:-
So that is it for today, you will find product links below my signature as always, and as always I am grateful if you could use them if you want to purchase as it all helps me continue making videos for you. Thanks as always for watching, have a great craft day and see you again soon,
---
●▬▬▬▬▬ ●SUPPLIES● ▬▬▬▬▬●
Below are the products featured in today's video and may contain affiliate links. By clicking on them and purchasing products through my links, I receive a small commission. This is at no extra cost to you and is what helps me fund Lolli Lulu Crafts and be able to continue making videos for you. For more details go to my Policy page.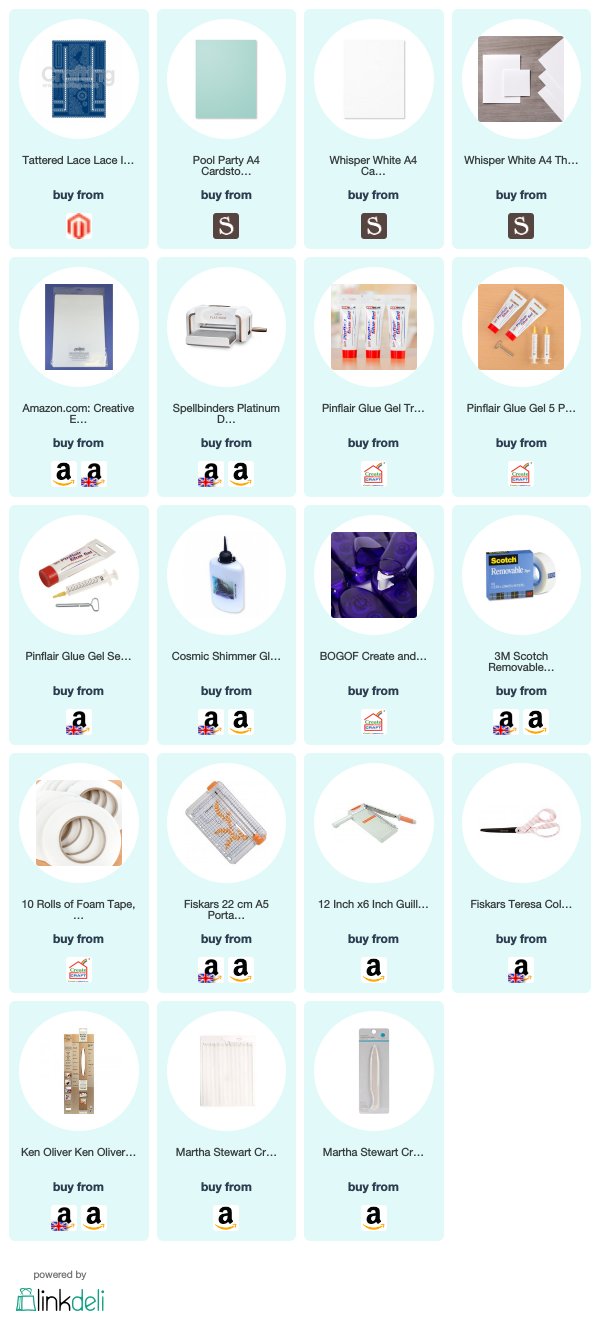 ▬▬ ● DISCLAIMER ● ▬▬▬▬▬● Affiliate links are used. For affiliate information and policy please see the Policy page.