Hiya, today we have this month "Let's Colour with Lolli" video featuring Kenny K's After Party Girl and Closet Background Digi Stamps. I'm so excited by this new launch especially by the fact that Kenny K is now doing backgrounds.
So today's video comes to you in my capacity as a Kenny K blogger and as such I was sent this latest collection of Kenny K digi stamps which included the two that I used for this card. As a said above I was super excited to see a background and couldn't wait to combine it with one of the other images and to me the After Party Girl was a perfect match as it makes a scene where it looks like she's just arrived home from a fab night out!
So the video focus's on the colouring in of this image using Copic markers however I do also show how I made the card as well because I went for a very simple Mat & Layered look because I felt the image did all the talking. Speaking of talking that's enough from me let's get on with our Lets Colour Kenny K After Party Girl Closet Card video: –
As always I always follow my videos with a whole heap of photos of the finish card, And as always don't forget to click on an image to enlarge it and see it at its full potential. Also when you do this you can click a play button to have slideshow where you can sit back and just watch the photos float past:-
As promised in the video here is my Easy Peasy card base video:-
So I hope you enjoyed this month let's colour video, Don't forget that all products used are listed (with links) below my signature here on this page. But for now hugs and have a great craft day,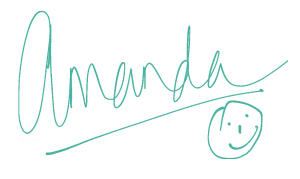 ●▬▬▬▬▬ ●SUPPLIES● ▬▬▬▬▬●
Below are the products featured in today's Video. Some products can be purchased from multiple stores so I have given each store different letter codes. Click on the letters below the picture to go to a favorite store: Simon Says Stamp (SSS), Dick Blick (DB), Cricut (C), Scrapbook.com (SB) and Amazon (AMZ)


▬▬ ● DISCLAIMER ● ▬▬▬▬▬●
Affiliate links are used. For affiliate information and policy please see the Policy page.