Hiya, today I have a card for you that I made as an Anniversary Card for the husband, however I think that it could just as easily work for any occasion and any gender.
I had a fabulous collection of toppers and papers with artwork designed by Pollyanna Pickering, who I love as a wildlife and animal artist.  I thought the elephant and the complimentary papers were a fun image for an Anniversary Card but when I started out I had no real plan of where I was going.  I just started building the card and seeing where it took me which is a real fun way to craft and the end result is always a surprise. I did also find at the beginning the sentiment that I ended up using on the inside of the card, and then half way through I decided I really needed something additional on the front and so had a further hunt in my hunkydory sentiment folder and found a husband tag that was the same shade card as the inside sentiment. I then just carried on seeing where I wanted to go with the card and trying things out moving the elements around the card to see what I liked. Now I edited this dithering all out of the video, but when I finally get back to my normal schedule of two videos a week that is the kind of thing I would leave in on the second video so you can see and hear (that also will be a direct chat to camera rather than a voice over as in the old days lol) exactly my thought process. So anyway here is my Pollyanna Pickering Elephant Husband Card video:-
So that is the video and now as always here is the photos of the finished card for you, and as always don't forget to click on the image to see it in full as the thumb nails here do crop the image to fit the page so you only see it all when you click on it:-
Well that is it for today, I hope you have enjoyed making this card with me and as always I hope you liked the card and I would love to hear your comments. But for now thank you, hugs and have a great craft day,
---
●▬▬▬▬▬ ●SUPPLIES● ▬▬▬▬▬●
Below are the products featured in today's video and may contain affiliate links. By clicking on them and purchasing products through my links, I receive a small commission. This is at no extra cost to you and is what helps me fund Lolli Lulu Crafts and be able to continue making videos for you. For more details go to my Policy page.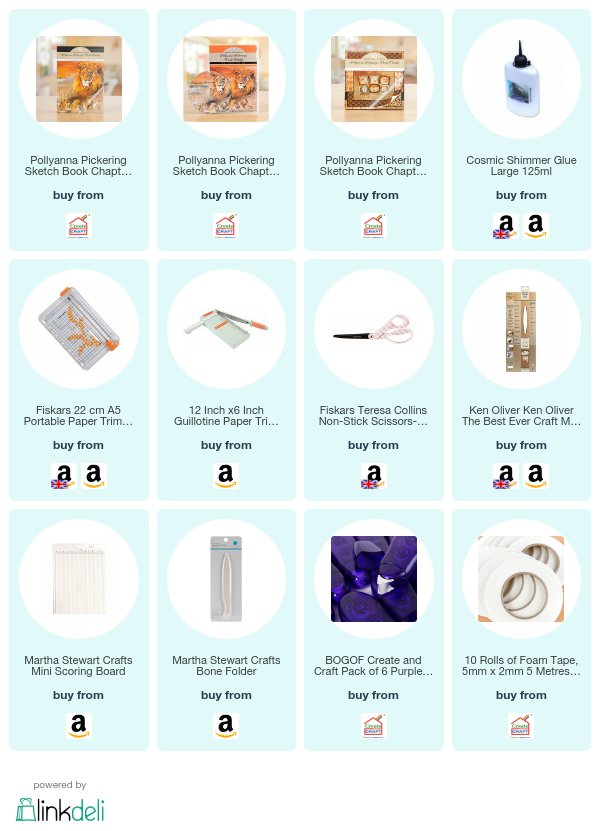 ▬▬ ● DISCLAIMER ● ▬▬▬▬▬● Affiliate links are used. For affiliate information and policy please see the Policy page.