Hiya, today I have a couple of cards that I made for my 10,000 subscribers giveaway prize winners. I made the cards using Stampin Up products featuring the beautiful Butterfly from the Watercolour Wings stamp set.
I really love this stamp set and unusually this is the second project I have featured on my blog using them. I also adore the Watermelon Wonder colour so it seemed a no brainer to use this with the stamps. I had not long before making these cards got hold of the gorgeous lace trim that also comes in the Watermelon Wonder. Sadly the lace trim was one of their limited items and I can no longer see it in their store. Speaking of the products and the SU store, I have added links below to the products used as best I can. I am not a SU demostratror so this may not take you to the your demo page but at least it will show you what products you need to look for 🙂  Anyway enough chitter chatter here is my Stampin Up Congrats Butterfly Cards video:-
Aren't they wonderful? I just think that stamp, in fact any layering stamp just looks so nice. Altenew is another company that does wonderful layering stamps if you like them, in fact that and Hero Arts are my favourite layering stamps, and in fact I will do some videos using stamps from them when my schedule is back to normal – not long now. SO sorry for all the mess up but I think it is worth it and I hope you like the surprise too 🙂  Now before I go here are the photos of todays two cards. I know they are pretty much the same but I did include photos of both cards as the butterfly is slightly different.
Well that is it for today, I hope you have enjoyed this project, and if you were one of the winners of the giveaway that came out from me and therefore received one of these cards I hope you liked them 🙂  But for now hugs and have a great craft day,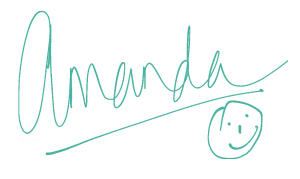 ●▬▬▬▬▬ ●SUPPLIES● ▬▬▬▬▬●
Below are the products featured in today's Video. Some products can be purchased from multiple stores so I have given each store different letter codes. Click on the letters below the picture to go to a favorite store: Simon Says Stamp (SSS), Dick Blick (DB), Cricut (C), Scrapbook.com (SB) and Amazon (AMZ)
▬▬ ● DISCLAIMER ● ▬▬▬▬▬●
Affiliate links are used. For affiliate information and policy please see the Policy page.