Hiya, today it is that time of the month again where we take a look at the next months Craft Box.  So this time Anna has kindly sent me June's Craft Box to play with and to share with you all.
So this months box is themed 'Travel' and has all elements based on that inc metal charms of boats, planes etc, papers, canvas and lots of other lovely elements and a lovely palette of warm golds, cream and blues.
I am super excited to share this with you again and I am so excited that there is a canvas in the box as this is something I have wanted to try for ages.  So as always I am starting with the box opening video followed later by the project video using the contents of this box. Normally this would come on the Friday of the same week however as you know due to the #lollisurprise that I am working on I am currently only posting once a week so the project will go up next Monday on this occasion 🙂   So for now lets going with todays video, so here it is Craft Box June 2016 Opening Haul Review video:-

Now as always here is the photo of this months Craft Box 🙂  Also to go to Craft Box web go to the product thumbnails below my signature as usual. :
So that is it for today, don't forget to come back later this week to see what I make from the Craft Box. Anyway hope you enjoyed taking a look at the Craft Box do go over to Anna's Craft Box website and take a look, plus do go to her Facebook, let her know I sent you and give her some love.
So for now hugs and have a great craft day, and to my American Lolliettes 'Happy Independence Day'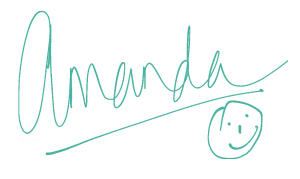 ●▬▬▬▬▬ ●SUPPLIES● ▬▬▬▬▬●
Below are the products featured in today's Video. Some products can be purchased from multiple stores so I have given each store different letter codes. Click on the letters below the picture to go to a favorite store: Simon Says Stamp (SSS), Dick Blick (DB), Cricut (C), Scrapbook.com (SB) and Amazon (AMZ)

▬▬ ● DISCLAIMER ● ▬▬▬▬▬●
Affiliate links are used. For affiliate information and policy please see the Policy page.