Hiya, today I have a quick problem solving video for you that has been much requested. I have been asked by a lot of you why 1. their Spellbinders Platinum Cutting Plates are warping/bowing so quickly after purchase? and 2. why some it is so hard for some dies to go through the Spellbinders Platinum machine? These two problems are actually caused by the same thing and this video will show you the easy solution.
When putting thin metal non-Spellbinder dies through the Platinum the marginal additional thickness of these dies is causing the overall 'sandwich' to be marginally thicker. In doing so there is additional pressure on that sandwich when it is being cranked through the machine. That additional pressure makes the whole thing feel very hard to go through but also will make those plates warp/bow. In the video I explain and demonstrate how to solve this problem. This I think will work most of the time but there almost certainly will be the odd die that just seems too hard to go through. The key is, even with the method I show in the video, that you should never force your dies through the machine, if it really is stupid stiff then stop and try a different combination or message me and I will try to help. Anyway enough chatter here is my Spellbinders Platinum How To Stop Plates Warping video:-
So I hope that has helped those who asked and those who didn't too. Please don't let this put you off the Platinum. This is actually a method we should use with all our machines to safeguard them, but the reason it has become more prominent with the Platinum is because of the real 'oomph' that they have put in the machine to get it to cut those intricate dies in one pass. It is actually a good thing and as long as you use this method I think you should find all works well. That said this is just my personal experience and opinion so please don't shout at me if it doesn't work lol! So hugs for now,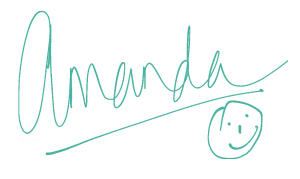 ●▬▬▬▬▬ ●SUPPLIES● ▬▬▬▬▬●
Below are the products featured in today's Video. Some products can be purchased from multiple stores so I have given each store different letter codes. Click on the letters below the picture to go to a favorite store: Simon Says Stamp (SSS), Dick Blick (DB), Cricut (C), Scrapbook.com (SB) and Amazon (AMZ)


●▬▬▬▬▬ ● DISCLAIMER ● ▬▬▬▬▬●
Affiliate links are used. For affiliate information and policy please see the Policy page.