Hiya, today is the second in our new Cricut Class Room series. Today we are looking at the Explore but do make sure you check back each month as we are going to mix it up between the three main machines – Explore; Mini and original Expression.
So todays class is starting to look at Make It Now projects. These are the pre-designed projects and cards that Cricut have on the front page of Design Space. So the video here takes a look at them, explains the different elements on them and then after I have added some other posts of Make It Now cards that I had already done with you, but will show you what we have learnt in action 🙂 So now to this months Cricut Class Room 2 Explore Make It Now video:-
I would normally try to add a project to our class to show how to use the lesson in a real situation, but with the Make It Now projects I already have so many posts showing them that I thought I would just add a link to them here for you, just click on the picture of the post (which will have the video and photos of that project) that you want to go to, be sure to come back here to see the rest though:-
Finally before we go here is a PDF file of Cricuts instruction on how to do the Make It Now projects – HERE
So I hope that now you feel you understand the Make It Now projects just as they are, we still have to look at customising them but hopefully now you feel you could go off and make a Make It Now project. So for now hugs and have a great craft day,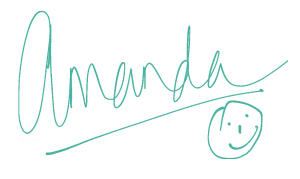 ●▬▬▬▬▬ ●SUPPLIES● ▬▬▬▬▬●
Below are the products featured in today's Video. Some products can be purchased from multiple stores so I have given each store different letter codes. Click on the letters below the picture to go to a favorite store: Simon Says Stamp (SSS), Dick Blick (DB), Cricut (C), Scrapbook.com (SB) and Amazon (AMZ)

●▬▬▬▬▬ ● DISCLAIMER ● ▬▬▬▬▬●
Affiliate links are used. For affiliate information and policy please see the Policy page.