Hiya, today I have a pick n mix of a Christmas Card for you made from Stampin Up, Simon Says Stamp and my Airbrush.
I wanted to make a Clean & Simple Christmas card that, if you guys wanted to, would be easily repeatable over and over. I also wanted to show that it is easy to mix up the companies products and collections as I think that often we stick to one company or one collection in each card – well at least I know I do. Its easy I guess cos they have done the work of ensuring that things work well together. I did have particular fun with this as I used my airbrush, however, and I should have said this in the video, if you don't have an airbrush then just use white paint and a sponge. If you want the look to be as delicate as mine then make sure you use a very small amount of paint and sponge it off a lot to the side first before going onto your project. Anyway to my SU SSS Airbrush Christmas Frame Card video:-
Well I hope you enjoyed that, and look quite a quick video for me. I had always intended on doing one longer and one quick video a week but it never works out so I was dead pleased with myself on this one lol! Anyway now here are the photos of my SU SSS Airbrush Christmas Frame Card :-
So that is it for today, I hope you enjoyed the video and as always I would love to hear from you in the comments below, but for now hugs and have a great craft day,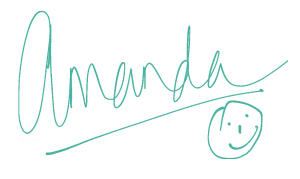 ●▬▬▬▬▬ ●SUPPLIES● ▬▬▬▬▬●
Below are the products featured in today's Video. Some products can be purchased from multiple stores so I have given each store different letter codes. Click on the letters below the picture to go to a favourite store: Simon Says Stamp (SSS), Dick Blick (DB), Cricut (C), Scrapbook.com (SB) and Amazon (AMZ)


●▬▬▬▬▬ ● DISCLAIMER ● ▬▬▬▬▬●
Affiliate links are used. For affiliate information and policy please see the Policy page.