Hi Lolliettes, hope you are feeling fabulous 🙂 ? Today I have a stamped card for you made from the stunning Stampin Up set called Summer Silhouettes.
I started out with a A6 card base made from Stampin Up tempting turquoise card stock. Next I took a piece of Stampin Up Garden Green Card cut to 3.75″ x 5.75″ to be a letter between my card base and stamped piece. Finally for my stamped piece of card I cut a piece of whisper white card at 3.5″ x 5.5″.
Next I took a piece of scratch paper and put that across the bottom third of my card. This meant when I was stamping my blooms and leaves that it didn't matterif I didn't finish all the ends perfectly straight. For my stamping I used the stamping up ink pads: – garden green, Wiild Wasabi, Soft Suede, Wisteria wonder and Marina Mist.
Once all the blooms and leaves had been stamped I then removed my scratch paper and stamped two of the trellis at the bottom.
Next I put a piece of ribbon around my whisper white card just at the point where the flowers met the trellis, just so that area looked a lot neater. I also think the ribbon really blended all the colours together well. Finally and in all honesty because I had made errors in my stamping so they were little marks weather shouldn't have been I added a variety of flat sequinned holographic shapes onto the card. In the end I actually think they really made it something special, it's amazing how an error so often ends up in making the card!
So that's how I ended up making my Stampin Up Summer Silhouettes Trellis Card I hope you like it to: –
So that's it for today I hope you've enjoyed taking a look at this card but for now hugs and have a great craft day,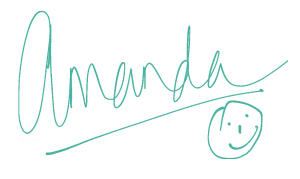 ●▬▬▬▬▬ ●SUPPLIES● ▬▬▬▬▬●
Below are the products featured in today's Video. Some products can be purchased from multiple stores so I have given each store different letter codes. Click on the letters below the picture to go to a favorite store: Simon Says Stamp (SSS), Dick Blick (DB), Cricut (C), Scrapbook.com (SB) and Amazon (AMZ)
●▬▬▬▬▬ ● DISCLAIMER ● ▬▬▬▬▬●
Affiliate links are used. For affiliate information and policy please see the Policy page.
;