Hiya, today is that time of month again for our Silhouette Seminar, and this month we are looking at Welding. In particular I wanted to show not only how to do a basic weld but how to solve that really annoying issue where you design seems to disappear on a more complicated design that you want to weld.
So today is Silhouette Seminar was inspired by last weeks Silhouette Boat Card where I had welded a wave border to a box to create my sea. I hadn't shown you in that video how I did the actual welding and it occurred to me that it would be a really useful Silhouette Seminar. Welding its self is really simple but sometimes the prepping of the elements to weld makes things a little more difficult. So in this video I have shown you a simple basic weld and then I've gone on to demonstrate how to weld a more complicated design, and how to solve the problem of your design seeming to disappear when you weld. So here it is this months Silhouette Seminar No 13 Welding video: –
So I hope you have found this video useful and if there are any questions or issues you have with welding then do please feel free to leave a comment. Now as promised here is the link to the Silhouette Boat Card where you will see how I used the wave welded piece in an actual project 🙂
As always click HERE to take a look at the previous Silhouette Seminars. Otherwise I hope you have enjoyed and found this useful. Lastly, have a great craft day and see you for next months Silhouette Seminar, and of course the plenty of other posts in between,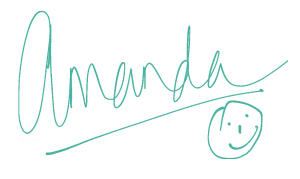 ●▬▬▬▬▬ ●SUPPLIES● ▬▬▬▬▬●
Below are the products featured in today's Video. Some products can be purchased from multiple stores so I have given each store different letter codes. Click on the letters below the picture to go to a favorite store: Simon Says Stamp (SSS), Dick Blick (DB), Cricut (C), Scrapbook.com (SB) and Amazon (AMZ)
●▬▬▬▬▬ ● DISCLAIMER ● ▬▬▬▬▬●
Affiliate links are used. For affiliate information and policy please see the Policy page.