Hiya, today we have the last card in this months Simon says Stamp card kit of the month, and we are going to be making a fun pocket tag card using as always, as much as possible, with these SSS videos only contents of the kit.
So today's card I've wanted to do something a little different. I really liked the journalling carbs in the kit and wanted to use them as tags that the person who had the card could write messages on. It was this that inspired me to create the pocket on the front of the card.
So I started by stamping my flowers that I was going to use for my embellishments so that the ink would be completely dry in time for when I need to use them on the card. For this I used my colorbox inks again:- sunshine yellow; lime green and finally my memento black. At end the end I added the yellow Stickles for the little bit of bling.
For my cardbase I started with the black piece of card stock from the kit. This was an American letter size piece of card which is 11″ x 8.5″. I cut this in half and then scored and folded that piece in half to create a card that was 5.5″ x 4.25″.  I then took the patterned paper and created my first layer which I cut to 4″ x 5.25″ however because of the pocket in hindsight I could easily have cut this to 4″²  For the pocket I cut a piece of the black stripe pattern to paper at 4.25″ x 3″ and onto this I laid my yellow patterned paper which I cut at 3.25″ x 2.5″. Finally I took one of the journalling cards that had a fab sentiment on it and cut this out and laid it on to the front of my pocket.
Once the pocket was all made, including my lovely scalloped edge, I added the tags into my pocket.
I used my scraps and a journal tag on the inside of the card to make it look inkeeping with the front and also to give the sender somewhere to write.
So that's it, our Simon Says Stamp March Card Kit Pocket Tag Card .
I hope you enjoyed it, and all the videos from this SSS March kit, and that you liked the finished cards. If you did please to give the videos are thumbs up, it all helps to let youtube know that you like what I do. And the more they know that the more videos I am able to make for you. Now this is also the end of the first week of our trial with our three videos. This video is my regular style of video and therefore slightly longer at around 30 minutes instead of under 15 minutes. So it would be great to hear your views on what you thought of this first week of three videos. But anyway for now hugs and have a great craft day,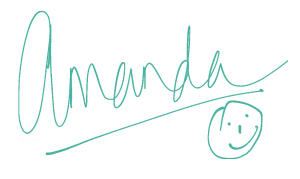 ●▬▬▬▬▬ ●SUPPLIES● ▬▬▬▬▬●
Below are the products featured in today's Video. Some products can be purchased from multiple stores so I have given each store different letter codes. Click on the letters below the picture to go to a favorite store: Simon Says Stamp (SSS), Dick Blick (DB), Cricut (C), Scrapbook.com (SB) and Amazon (AMZ)
●▬▬▬▬▬ ● DISCLAIMER ● ▬▬▬▬▬●
Affiliate links are used. For affiliate information and policy please see the Policy page.