Hiya, so today I have for you a video showing you the new Stampin' Up Annual Catalogue 2020-2022 In-Colour Collection colours plus a few other new bits too.
Now I know I promised a fun sticker video (this will be next week now instead) but for some reason the sticker video did not upload to YouTube. That in itself would have been a problem had I realised it had not uploaded correctly but I only spotted the problem today (Friday) so did not have time to re-upload. This video was done already as I was planning on giving you an extra video as I wanted to show you these colours asap from when they were launched.
So now unfortunately, or maybe it was just meant to be, you do not have an extra video but because I had planned it, you do at least have some video to watch even if it isn't the one promised. However I will make sure the sticker video will be up for you next week and this time I will double check. Actually I normally do but just for some reason didnt!! Isn't always the way, if you check all would have been fine lol!
Anyway here is my Stampin Up Haul 2020 – 2022 In-Colour Collection video:-
Now as promised in the video here is the photo of the new colours stamped just so you can get a good idea of what they look like.
So that is it for today, I hope you enjoyed and as always I would love you to leave me a comment as I always love to hear from you.
Also, if you haven't already, please do subscribe to my website, that way you will always get notified by email when I publish a video

The subscription box is at the top of the web page.
But for now, thanks for watching and I look forward to seeing you again next week, hugs and have a great craft day,
---
———–SUPPLIES———–
Below are the products featured in today's video and may contain affiliate links. By clicking on them and purchasing products through my links, I receive a small commission. This is at no extra cost to you and is what helps me fund Lolli Lulu Crafts and be able to continue making videos for you. For more details go to my Policy page.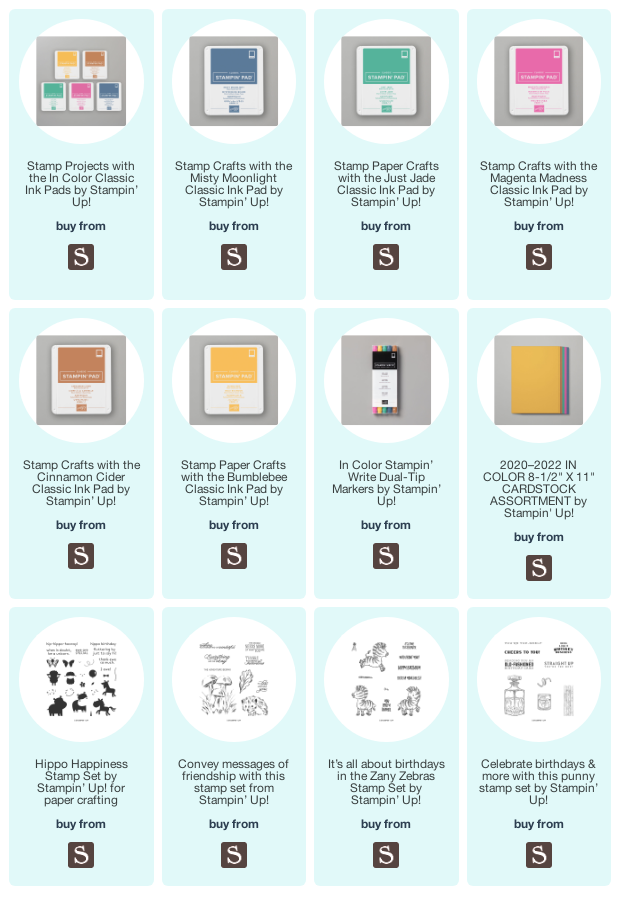 ———–DISCLAIMER———–
Affiliate links are used. For affiliate information and policy please see the Policy page.