Hiya, today I have something a little different again for you, a sewing / quilting project that was a Christmas gift for my mum. This will be the last sewing project for a while and we will be back to paper craft again next week. But I hope you enjoy anyway, and here is my Quilted Custom Sized Tablet Cover Sleeve video:-
So there it is and I it turned out so nice, The colour does not show so well on the camera of the video but it is this lovely soft sage green, heading duck egg in some lights.
Now as promised here is the link to the Shabby Fabrics Video and in the list of products below you will find the download.
So as always here are the photos of the finished project for you, and as always don't forget to click on the image to get the full size photo, option for super sized and auto playthrough:-
So that is it for today, I hope you enjoyed and as always I would love to hear from you, love for you to subscribe if you haven't already (box at the top of the page) and of course love to see you again next week. But for now, thanks for watching, hugs and have a great craft day,
---
●▬▬▬▬▬ ●SUPPLIES● ▬▬▬▬▬●
Below are the products featured in today's video and may contain affiliate links. By clicking on them and purchasing products through my links, I receive a small commission. This is at no extra cost to you and is what helps me fund Lolli Lulu Crafts and be able to continue making videos for you. For more details go to my Policy page.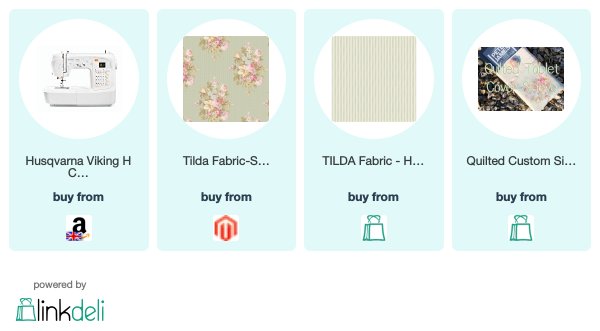 ● ▬▬▬▬▬● DISCLAIMER ● ▬▬▬▬▬●
Affiliate links are used. For affiliate information and policy please see the Policy page.
---