Hiya, today I have a card for you made using a stamp set, called Beautiful Day, from the relatively new, but kicking up a storm, company called Altenew. I also used their sentiment stamp called Half Tone Happy and my Stampin Up ink and card.
They offer some really unusual stamp sets. By that I don't just meant that the images are of unusual things, although some of them are, but a lot are just of these amazingly beautiful flowers. But a lot of those are the very fashionable layered stamping style and they do it really well. The art work is impressive and there are often dies to compliment the stamps. I know a lot of you don't like that but I think it offers a whole new dimension to the stamp set that you have. That said today we are using one of the layered stamps and are letting the beauty of the artwork do the talking. I don't have the Altenew inks so I used my Stampin Up inks and matching card stock and I think that shows you can easily mix and match. So here is my Altenew Beautiful Day Stamped Card video:-
Now again I made the card base using my Easy Peasy card method, so just in case there is one of you left that hasn't seen it yet here it is:
Then as always here are a whole heap of photos of the finished card. Now you might notice that since finishing the video I have added some lemon heart and star sequins by Martha Stewart. It is a really lovely effect, even though they are in lemon they don't show strongly until they catch the light and then they dance like flames of a fire. Now don't forget that just to look fancy the photos might not show large or even complete so a good way to look at them is to click on the first one, it will enlarge and then you can just click play and let the website do the rest for you:-
Well that is it for today, as always I would love to hear what you think of the card and also what you think of Altenew if you have used them yet. But for now hugs and have a great craft day,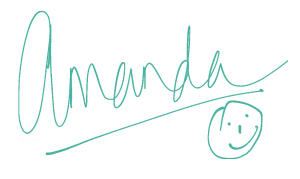 ●▬▬▬▬▬ ●SUPPLIES● ▬▬▬▬▬●
Below are the products featured in today's Video. Some products can be purchased from multiple stores so I have given each store different letter codes. Click on the letters below the picture to go to a favorite store: Simon Says Stamp (SSS), Dick Blick (DB), Cricut (C), Scrapbook.com (SB) and Amazon (AMZ)

▬▬ ● DISCLAIMER ● ▬▬▬▬▬●
Affiliate links are used. For affiliate information and policy please see the Policy page.