Hiya, today I have another haul video for you, this time from Stampin Up, plus since part of the haul was the Stampin Up Colour Caddy I have also included a separate video showing how to construct this too.
Now you may recall a couple weeks back I did a video using the Stampin Up Watercolour Wings stamp set and the Stampin Up ink pads. This was my first Stampin Up order for sometime and it was the first time that I had really used ink pads. I had had the odd one in the past and liked them and so this time I had ordered the complete set of the Brights Collection and really really liked it. As a result I really wanted to get the rest of the collections and as you'll see from the video my order didn't quite stop there! LOL! So here first is my Stampin Up Super Haul Video : –
So as I mentioned above I also did a video showing how to construct the 'Color Caddy' and you will also find below some photos of this both before and after I filled it:-
So finally before we get to the photos here is the Watercolor Wings Card Video that I talked about just in case you missed it last time – hope you enjoy:
Now I have taken a load of photos of the items in my Haul inc close ups of the ink colours etc so you can see exactly what is included in what set etc, but for the links to the products themselves pop to the bottom of this post and you will find them all there.
Colour Caddy:
The Color Caddy holds 48 pads and 48 refills.
In Colour Collection 2014 -2016
Kit contents
* 20 sheets cardstock, 4 each in 5 colours: Blackberry Bliss, Hello Honey, Lost Lagoon, Mossy Meadow, Tangelo Twist
* 5 Classic Stampin' Pads, 1 each in 5 colours: Blackberry Bliss, Hello Honey, Lost Lagoon, Mossy Meadow, Tangelo Twist
Cardstock
The ultrasmooth surface is ideal for stamping, so you get clean, crisp images. And it's dyed with pure colour all the way through so there's no white core and matches perfectly with your inks and other products. Comes in A4 and 12×12 and is 216gsm. There are also speciality card and in this haul I got some of the gorgeous Dazzling Diamonds Glimmer Paper, which is a non shed glitter card as the paper is embedded with small pieces of glitter and won't brush or flake off so there's no clean up. You get 2 x 12″ x 12″sheets.
Patterned Paper
I got the gorgeous Pretty Petals Designer Series Paper Stack. Each sheet is double-sided and you get 48 sheets, 4 each of 12 double-sided designs. Each sheet is 6″ x 6″ . One of the things I love about the pattern papers is that Stampin Up list for you the co-ordinating colours from their range. In this case it is Basic Black, Calypso Coral, Mint Macaron, Old Olive, Pacific Point, Very Vanilla
Stamps
In this order I got a number of stamps which were either photopolymer or the red rubber that we mount onto the clear blocks ourselves. However Stampin Up also offer the red rubber pre mounted onto wooden blocks. I didn't get any of these. I think it is quite confusing the way they label their stamps because the clear stamps they call photopolymer, the red rubber are called clear mounted and then the red rubber on wood are called wooden mounted. Now of course the confusion is between the photopolymer and the red rubber because they call the red rubber 'clear mounted' but once you realise that they are actually referring to the mounts not the stamps it all makes much more sense 🙂
Ink Pads
Now to the whole reason for my original purchase, the gorgeous ink pads. I really love these ink pads, the colours, the way they open etc. The Classic Stampin' Pads come in the exclusive Stampin' Up! colors, grouped in collections which I have shown in the photos of the pads in the boxes before putting them on the Caddy. On the Colour Caddy I grouped them into colours not the collections. The ink pad design has a patented flip-top lid and a firm foam pad to give you a superior stamping experience because of the flip lid it is effectively stored upside-down which means the pads stay inked during storage. It is a Fast drying, dye-based ink. Coordinates with Stampin' Up! cardstock, markers, and embellishments.
Miscellaneous
So here I have the bits that I only got one of so didn't really need a section to themselves. That isn't to say that these times only have one of them in the Stampin Up store its just I only purchased one at this time! lol! So we have the punches – I bought the lovely bow punch. I love these little bows and am so excited to find a punch that makes them. I already have a die, which makes the finished bow a bit bigger than the punch. Actually I sell the die myself and that one is by Sue Wilson, the link will be at the bottom of the post. Next we have a die set. This is actually one half of a set as I purchased the die and stamp set together. I personally really love dies that match stamps, its like make your own die cuts but it has quite a different feel to printed die cuts and I like that look. Lastly in our Haul today I actually have a product that isn't even Stampin Up, the large Papermania stamp block. I would be really interested to know if any of you have a Stampin Up stamp block what you think of them and whether you think they are worth the cost?

Well I know you all enjoy a good haul video and so I do hope you enjoyed this one, but that is it for today so for now hugs and have a great craft day,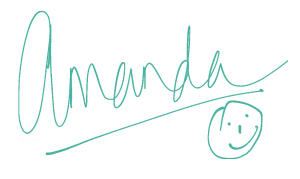 ●▬▬▬▬▬ ●SUPPLIES● ▬▬▬▬▬●
Below are the products featured in today's Video. Some products can be purchased from multiple stores so I have given each store different letter codes. Click on the letters below the picture to go to a favorite store: Simon Says Stamp (SSS), Dick Blick (DB), Cricut (C), Scrapbook.com (SB) and Amazon (AMZ)
●▬▬▬▬▬ ● DISCLAIMER ● ▬▬▬▬▬●
Affiliate links are used. For affiliate information and policy please see the Policy page.