Hiya, today I have a video for you taking a look inside a box of 132 Prismacolor Pencils.
I was fortunate enough to get some lovely birthday gifts this year, not that I don't always get lovely birthday gifts! LOL! And one of these gifts from my parents was a box of Prismacolor Pencils. I have been wanting some pencils for some time, initially I was lusting after the Prismacolor Pencils but then I heard about the Polychromos. So to be sure couple months back I ordered to Polychromos and to Prismacolor and tested them out to see which I preferred. For me there was no contest. I thought the Polychromos were very lovely but I really preferred the softer, more blendable nature of the Prismacolors. So decision was made but I couldn't really justify at that time purchasing them so I just continued looking at videos and photos of them! LOL!
Then last week, on 12 June, it was my birthday and one of my lovely gifts from my parents was this box of pencils. I was super excited to try them but contained myself long enough to do a quick video for you to show you what they look like when they arrive and the colours that you get in the 132 tin. So here is my quick video of Prismacolor Pencils 132 Tin Review
So hope you've enjoyed taking a look inside the Prismacolor 132 tin, as always I would love to hear your comments, maybe you have got Prismacolor pencils so what do you think of them? But for now hugs and have a great craft day,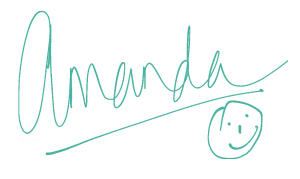 ●▬▬▬▬▬ ●SUPPLIES● ▬▬▬▬▬●
Below are the products featured in today's Video. Some products can be purchased from multiple stores so I have given each store different letter codes. Click on the letters below the picture to go to a favorite store: Simon Says Stamp (SSS), Dick Blick (DB), Cricut (C), Scrapbook.com (SB) and Amazon (AMZ)
●▬▬▬▬▬ ● DISCLAIMER ● ▬▬▬▬▬●
Affiliate links are used. For affiliate information and policy please see the Policy page.