Hiya, so today I have for you my Tim Holtz Tonic Stamp Platform Review. There was a slight hold up at customs here in the UK hence the delay in this video, I just have visions of hardened customs men making cards that they have stamped that say 'you're nicked, but have a great day!' lol!
Anyway I said a short while ago after my disappointment in the WRMK stamper that I had ordered this Tim Holtz & Tonic collaboration and that as soon as it arrived I would do a review on this too. I was a little apprehensive to be honest because I had not expected to be disappointed in the WRMK and sometimes I think with big names like Tim's we hold them and their products to a very high standard. I am not personally a massive Tim Holtz user although I am recently getting a few more of his bits. Not that there is anything wrong with them or that I dont like them but until recently that style had not been something I was that into. But now I am branching out a little more into that more shabby chic look as you no doubt will have seen and will see more of over the coming videos. Anyway I wont leave you hanging any longer here is my Tim Holtz Tonic Stamp Platform Review video:
So as you saw in the video this stamper was Im sad to say for WRMK but night and day. This one worked a dream and no real effort either so if you have problems with your hands I am sure you would be able to stamp using this tool as the pressure needed was really quite light. Anyway if you have yours, tell me what you think of it, but otherwise thank you for watching, hugs and see you again soon for more crafty videos 🙂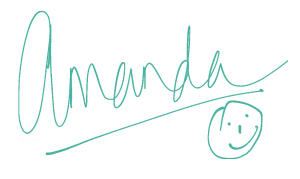 ●▬▬▬▬▬ ●SUPPLIES● ▬▬▬▬▬●
Below are the products featured in today's video and may contain affiliate links. By clicking on them and purchasing products through my links, I receive a small commission. This is at no extra cost to you and is what helps me fund Lolli Lulu Crafts and be able to continue making videos for you. For more details go to my Policy page.
Some products can be purchased from multiple stores so I have tried to give each store different letter codes. Click on the letters below the picture to go to a favorite store: Simon Says Stamp (SSS), Dick Blick (DB), Cricut (C), Scrapbook.com (SB) and Amazon (AMZ)
▬▬ ● DISCLAIMER ● ▬▬▬▬▬● Affiliate links are used. For affiliate information and policy please see the Policy page.